Cheteshwar Pujara hogged all the headlines on day 1 of the ongoing fourth Test match and deservedly so. He scored a defiant 18th Test ton as India ruled proceedings at the Sydney Cricket Ground.
Along with Pujara, young opener Mayank Agarwal gave a great account of himself once again at the top of the order. India did not get off to a bright start as they lost KL Rahul very early. However, Mayank weathered the short ball barrage directed at him by the Aussie quicks and was decisive in the way he approached the bowlers - either ducking or riding the bounce and playing it with soft hands.
"I think the Aussies came really, really hard," Mayank told reporters after the day's play.
"Quick, short bouncers, they were very sharp there. And they were consistent with it," he added.
Became part of an elite list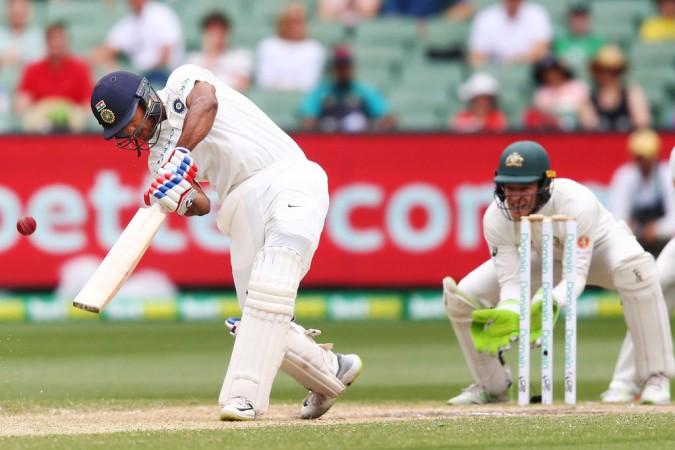 Mayank was at his best when the ball was pitched up and with a pristine drive through the covers, he became only the third Indian opener after Sunil Gavaskar and Prithvi Shaw to score fifties in two of their first three test innings.
After reaching his half-century, there was a concerted effort to go after offie Nathan Lyon. He was able to smack him for a couple of sixes, but then lost patience and holed out to Mitchell Starc at long on. As he walked back to the pavilion, there was a prevailing feeling that he had missed out on his century.
"I was looking to dominate but it didn't work out," Agarwal conceded. "I am quite disappointed for missing out on a big score, and I guess I'm really disappointed that I threw my wicket (away).
However, he was quick to add that it was a learning process and he will learn from the strokes played in this Test match which will hold him in good stead in his career.
"That said, it's a learning curve. If I don't make that mistake again then it'll be a good lesson," he added.