Despite the reversals in South Africa and England, the Indian team is billed as favourites in the upcoming series against Australia.
The hosts, who will be without their main batsmen in Steve Smith and David Warner, will have their task cut out against an Indian bowling attack which has been in good form in the recent past.
Ahead of the practice match against Cricket Australia XI, Ishant Sharma, who is the leader of the attack and the most experienced bowler on the tour, says that the entire team is 'pumped up' to win the series.
"The biggest thing right now is to win the series and that's what everybody is focusing on right now. We are not even thinking about personal performances. Just one aim that is to win a series in Australia," Ishant told reporters ahead of the four-day practice match.
'We are pretty motivated to do well'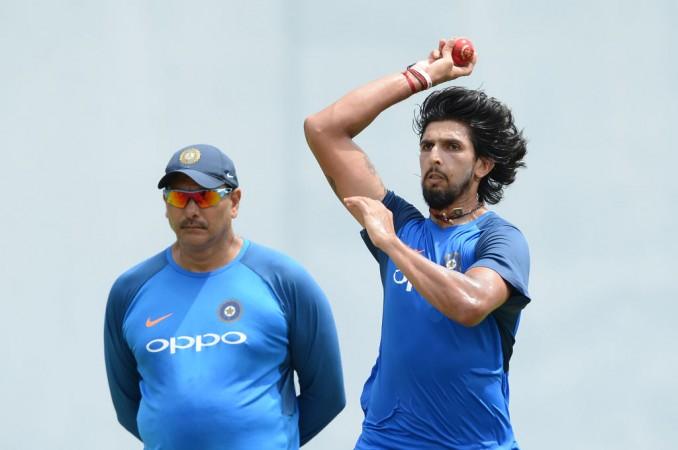 Ishant said that despite the scoreline in South Africa and Australia, there was no dearth of motivation in the Indian side to win a series in overseas conditions and he believes that the balance in the Indian side is terrific.
"Everyone is really passionate. We are pretty motivated to win the series. Not only in Australia, when we played in South Africa and England we were pretty motivated to win a series abroad and I think that is the biggest opportunity for us right now because we always have a good balance in the side which can do things for us which is very promising," he added.
The lanky seamer believes that it is very important for the side to get into the groove as soon as possible and to set a template early on in the series. The practice match, thus, holds significance.
"I think it's pretty serious for us (the practice game), because we have to set the tone. You know the conditions, obviously playing here after a long time. You need to get into the groove, get used to the conditions and I think it's a pretty important game for everyone," he said.