David Warner may be banned from donning the Australian jersey for the time being but that hasn't stopped the diminutive left-hander from padding up for a net session to face his international teammates before the Test series against India.
On Sunday, as Josh Hazlewood and Pat Cummins reached the Sydney Cricket Ground, they needed a batsman to bowl to in the nets. Warner, donning his New South Wales jersey, obliged the pacers who are currently preparing in full swing for the upcoming four-match Test series against India.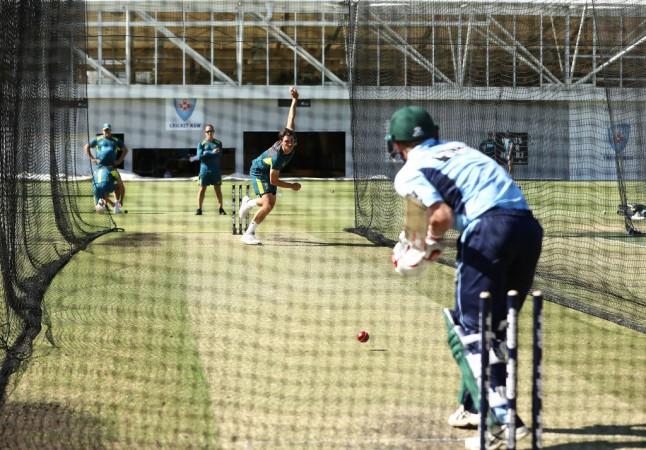 The two quicks, bowling with new red Kookaburra balls, did not hold back in pace or intensity and troubled Warner making him jump around his crease with balls whizzing past his helmet.
"Hazlewood, in particular, troubled Warner with his trademark probing line and length, often beating the bat and finding the edge on a few occasions," cricket.com.au reported.
Australian coach Justin Langer was also present during the net session and was seen undertaking the role of umpire. He was joined by bowling coach David Saker, who applauded the efforts of his speedsters.
Once practice was over, Warner was seen sharing smiles with Cummins and proceeded to give him a warm embrace before shaking hands with the other bowlers and support staff.
Cricket Australia has upheld the bans on Steve Smith and David Warner which means that the duo can only make a comeback to international cricket in April.
Apart from Hazlewood and Cummins, three other pacers have been named in the Australia squad for the first two Test matches against India – Mitchell Starc, Peter Siddle and Chris Tremain.
The first Test between India and Australia starts at Adelaide on December 6.