Rain earlier and bad light subsequently combined to truncate play on day 4 of the fourth Test match at the Sydney Cricket Ground. This has raised a relevant question on the banality of rules in an age Test Cricket is said to be a dying art.
With the advent and mass popularity of T20 Cricket, Test Cricket has taken a backseat due to its drawn-out format. The public is favouring the quick three-hour thrill-a-minute ride to the attrition of the five-day game. It is almost like fast food compared to meals cooked on a clay oven.
While both forms of cricket have their own set of advantages, Test Cricket has been sidelined to the romantics of the game by the fast-moving generation. Organizers and broadcasters often incur losses or marginal profits during a Test series when compared to white-ball cricket; very rarely does a series come along where viewer interest is very high. The India-Australia is one such occasion given the intense rivalry between the two sides and the fan interest in both countries.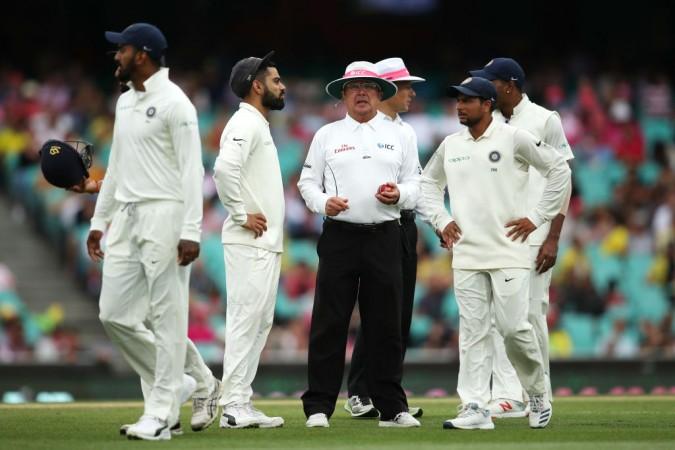 In this scenario, when play gets stopped due to bad light despite the presence of beaming floodlights, it raises a huge question over the very survival of Test cricket. Former Australian captain Michael Clarke indicated that the rules need to be reviewed to ensure the survival of Test cricket.
"It is not raining, and to not have play at this day and age is not on. We have young boys and girls who want to take up this sport, and then this sort of thing happens when there is no play because of bad light cannot be explained. We have all these lights on the ground, we have day-night ODI matches, day-night Test matches, why not use them on days like this. Something needs to be done about this. Test cricket is precious; if days like these are wasted, how are we going to save the product?"
Sunil Gavaskar also weighed in on the bad light situation.
"If it is raining, I can understand no play, but then calling off the day because of bad light is hard to understand. The threshold of the light-meter reading should be lower. It can be different for different stages of the day. Calling off the match after lunch, in the morning, afternoon is really flummoxing," Gavaskar said.
It is widely believed that the red-ball format is the most difficult among the three forms of the game existing at the moment. The challenges thrown up in a Test match examines the skills of patience, grit, tenacity, stamina, skill and perseverance constantly over a period of five days. Thus, short bursts of excellence are not enough to survive in this format.
Cricket isn't doing itself any favours....lights are ON...there's NO rain....outfield and pitch are fine. But we still don't play....understand that spotting the red ball is considered a little difficult under lights but spare a thought for the paying public!!! #AusvInd

— Aakash Chopra (@cricketaakash) January 6, 2019
Ex-players, cognoscenti and current players are in agreement that Test cricket is the highest form of cricket and Indian skipper Virat Kohli has been very vocal about prioritising this format. Even perceived T20 specialists like Jasprit Bumrah have said that despite all the success in white-ball cricket, proving one's worth in Test matches remains the ultimate goal. Hence, a serious re-think in the rules of the game must come in order to preserve the art that is Test cricket.