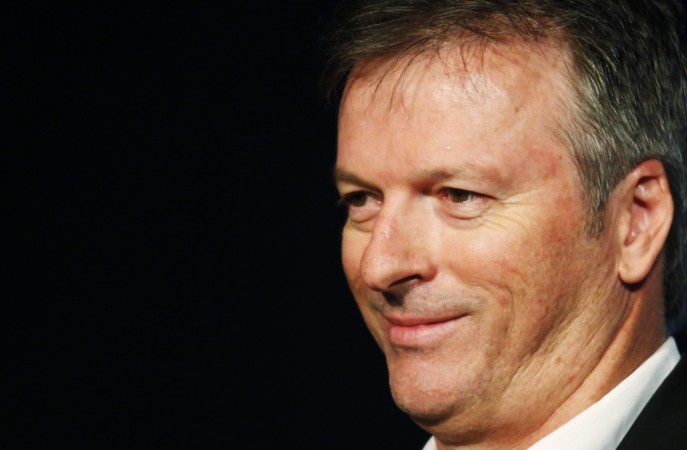 After sealing a comfortable victory over Bangladesh in the one-off Test match in Hyderabad on Monday (Feb 13), India go into one of the most challenging Test series of the calendar year -- against Australia, starting later this month.
READ: The Team India squad announced today.
Virat Kohli's side will play four Test matches in the series the attention during which will remain on R Ashwin, who is possibly one of the best spinners in world cricket at the moment. So incredible is his performance at the moment that Australia cricket legend Steve Waugh is willing to compare the Tamil Nadu off-break bowler with Don Bradman!
"Ashwin is basically the Bradman of bowling. What he is doing is quite incredible," Waugh has been quoted as saying to the Indian media on Tuesday (Feb 14). "The way he is playing at the moment, he is going to break a number of records. Ashwin's statistics are just mindboggling.
"The Australians would have to look at ways to overcome Ashwin's bowling. If Aussies can do that, then we will have a chance [to perform well in the Test matches]. The guys need to stay calm under pressure," Waugh, 51, added.
McGrath feels Aussie duo Starc and Hazelwood hold the key
One of the greatest fast bowlers to have played for Australia and one of Waugh's teammates during the 1990s and the early 200s, Glenn McGrath felt the current Australian pace bowlers need to step up their game in order to inflict damage on the famed Indian batting line-up.
The 47-year-old has tipped Mitchell Starc and Josh Hazelwood, two of Australia's main bowlers who have the ability to torment the Indian batsmen in the series.
"(Hazlewood is) tall, strong, and hits good areas," McGrath told in an interview to Cricket Australia. "As long as he keeps bowling (on) good areas and working on that bounce. I think sometimes he's working on swing rather than bounce and getting that carry through.
"Once he really settles down and gets to know his game back to front, I think he'll be really good."
Some IMPORTANT advice from McGrath to the Australian pacers ahead of the series
"In the [Asian] sub-continent, you don't have that bounce, you don't have that seam, you don't have that carry. Okay, how are we going to take wickets?" continued McGrath.
"The new ball will still carry through quite well, so you're looking to take wickets caught in the slips, caught behind with the new ball.
"Then you go through a patch when the ball really does nothing – it's not carrying through, it's not reverse swinging, so then you really have to dot it up (stop the scoring).
"Give them no easy runs, bring in maybe a short mid-wicket, a short cover and just ring the field up.
"Work on the ball, the wicket's going to be abrasive and after a while it will go reverse swing.
"As soon as that ball starts reverse swinging, it's a little bit more in favour of the bowler and you can attack a bit more.
"And be prepared to bowl long spells, build pressure and look to take wickets that way.