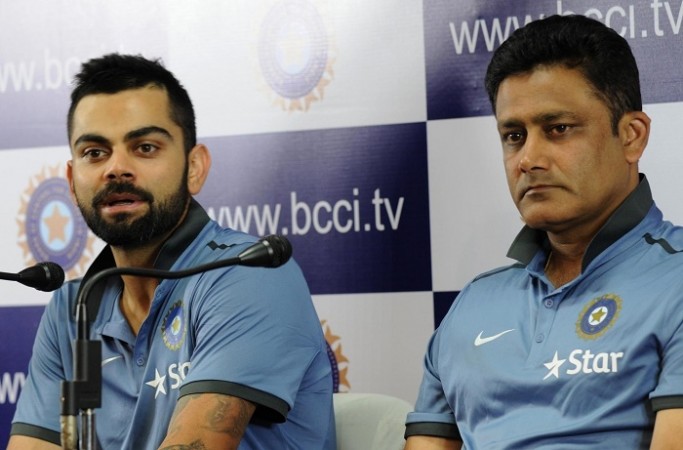 India will want to regain their no.1 spot in the ICC Test rankings and for that, they will have to beat the West Indies in the upcoming four-match series. Newly appointed coach Anil Kumble stated that they are thinking only about winning this series in the Caribbean and nothing else and not of what else might lie ahead.
"As a coach, you want the team to win and prepare them to the best of their ability. To ensure that all areas are covered. Skill-wise as well as strategy wise so that they are able to assess any situation and find a solution on their own," Kumble was quoted as saying by PTI.
"Good part is that we are playing a lot of Test cricket and we will be able to assess the shortcomings if any and try to plug that. We will be playing 17 Tests, starting with West Indies and then New Zealand, England and Australia at home. The goal is to remain consistent and win as many matches as you don't go into a match thinking that you cannot win it."
India Test captain Virat Kohli's aggression is also going to be crucial for India in the upcoming tour of West Indies, in which they will be playing four Test matches. However, Kumble, who loves that particular quality in Kohli, has also mentioned that there is a thin line and one should not cross that during the series against West Indies.
"We all know how important it is to be ambassadors of India and part of the Indian cricket team. That everybody understands. We will ensure there is a thin line and I hope everybody knows that. I won't certainly curb anyone's natural instincts," Kumble added.