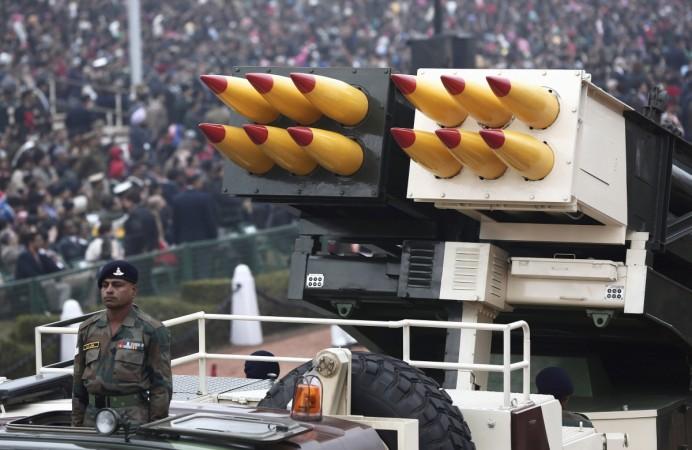 Ahead of the 68th Republic Day, India on Tuesday successfully tested a Guided Pinaka or Pinaka II multiple rocket launcher developed by the Defence Research and Development Organisation (DRDO).
Read: Republic Day 2017: Here's a glimpse of what to expect from this year's military parade [Pictures]
An improved version of the Guided Pinaka rockets was fired from the Integrated Test Range (ITR) launch pad at Chandipur in Odisha. The test was conducted in the presence of several senior artillery officers, IANS reported.
The newly-tested rocket has an increased range (from earlier 40km to 70km) and improved accuracy (from 500m to 50m).
As India continues to develop the Guided Pinaka rockets, it will also keep testing them until all the test parameters are reached and the rockets can go into production. The Guided Pinaka rockets are equipped with navigation, guidance and control kit.
DRDO labs like Armament Research and Development Establishment (ARDE), Research Centre Imarat (RCI) and Defence Research and Development Laboratory (DRDL) are involved in the development of the rockets.
In 2016, the Defence Acquisition Council (DAC) had cleared six new regiments for the Indian Armed Forces.
The Pinaka multi barrel rocket system helps to take out entrenched enemy positions perched on top of mountains or in well fortified areas.