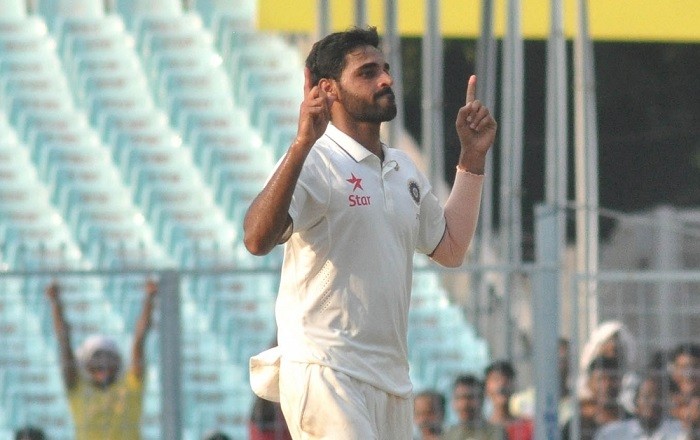 Gautam Gambhir's career in international cricket looks to be over after he was dropped from the India side for the rest of the Test matches against England. With three more matches to go, India are in the driver's seat, having taken a 1-0 series lead with victory in the second Test in Visakhapatnam.
Gambhir did not play in the match, with Virat Kohli and Anil Kumble calling KL Rahul, not in the original squad for the first two Tests, back to the playing XI. The Delhi left-hander played in the opening Test match in Rajkot, which was drawn, but failed in both innings, with his technique against pace bowling coming under the scanner again.
It was clear once Kohli and Kumble took the decision to call Rahul back early that Gambhir's time in the India team was at an end. Having been released to play for Delhi in the Ranji Trophy match against Rajasthan in Wayanad, Gambhir would have hoped to make an impression to remain in the squad, but it was not to be, although there will still be hope of a recall at some point, considering India do have a lot more Test matches to play this season.
Another batsman playing in that match is Shikhar Dhawan, but despite making his return from injury, it looks like the selectors are playing the waiting game with the opener, just to see if he is completely fine to return.
Bhuvneshwar Kumar makes a comeback to the squad, after proving his fitness, as is necessary now according to Kumble's new protocol, in a Ranji Trophy match for Uttar Pradesh. The fast bowler missed the last three Tests for India – the final match against New Zealand and the first two against England – with a back strain, but he did pick a five-for in his last international game, the second Test against the Kiwis.
The rest of the squad remains the same, with the selectors only going with two specialist openers, which means there is a chance of Dhawan coming back in to the squad at some point, provided he proves his fitness.
India squad for remaining Test matches: Virat Kohli (C), KL Rahul, Murali Vijay, Cheteshwar Pujara, Ajinkya Rahane, Karun Nair, Wriddhiman Saha, Hardik Pandya, R Ashwin, Ravindra Jadeja, Jayant Yadav, Amit Mishra, Mohammed Shami, Umesh Yadav, Ishant Sharma, Bhuvneshwar Kumar.