April 25 was set as the deadline for all teams participating in the ICC Champions Trophy 2017 to reveal their squads. The Board of Control for Cricket in India (BCCI), however, did not, as they wanted to test the patience of the ICC.
Team India's participation in the tournament is in major doubt already.
The Indian cricket fans now need to pray that the BCCI meeting with the ICC, scheduled for Thursday (April 2), goes smooth. Only if everything is in place, will the India cricket team squad for the ICC Champions Trophy 2017 be announced.
Nevertheless, the plethora of cricket fans and cricketers, too, are waiting with bated breath as to who the major inclusions and ommissions be for the Indian team for the high-voltage tournament.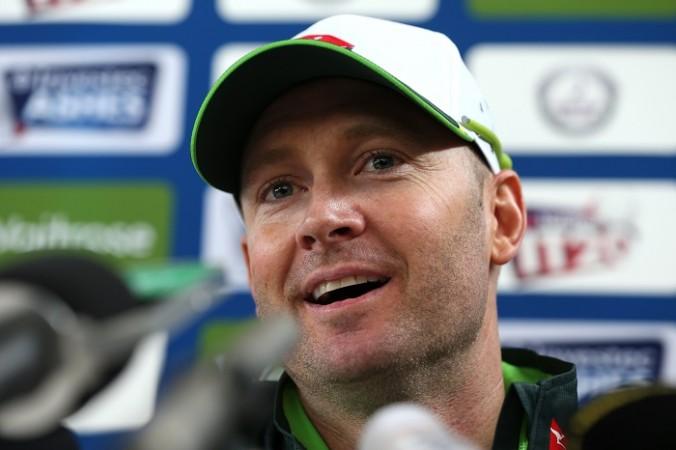 Former Australia cricketer Michael Clarke, for one, has already voted for his fantasy Team India XI for the Champions Trophy, and he has also given his opinion as to what the batting order should be.
Michael Clarke's India XI
Rohit Sharma, Ajinkya Rahane, Virat Kohli (C), Yuvraj Singh, MS Dhoni (WK), Manish Pandey, Kedar Jadhav, Ravichandran Ashwin, Ravindra Jadeja, Umesh Yadav, Bhuvneshwar Kumar, Jasprit Bumrah, Mohammed Shami.
Batting order suggested
Openers: Rohit Sharma, Ajinkya Rahane
No 3: Virat Kohli
No 4: Yuvraj Singh
No 5: MS Dhoni
No 6: Manish Pandey
No 7: Kedar Jadhav
"I think if KL Rahul is not completely fit, India will not pick him. It is a big loss but India have got replacements. I think Rohit Sharma needs to play and open for India," said Clarke to India Today.
"And then I think the selectors will go for Ajinkya Rahane. Rahane's technique if the ball is swinging is conducive to England.
"Ashwin and Jadeja will be my two spinners and my four quicks would be Bhuvneshwar Kumar, Umesh Yadav, Jasprit Bumrah and Mohammed Shami", he added.