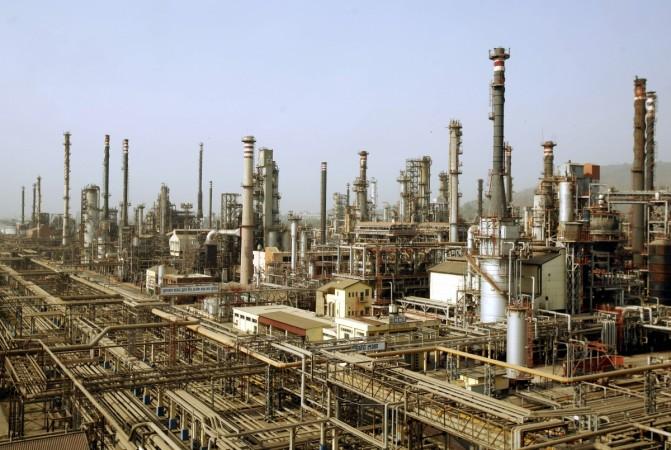 The Indian government Wednesday announced sweeping changes in the crude oil import policy for state-run oil companies. The changes would enable the firms to device their own policies to import crude oil that would improve their profitability and benefit consumers at a time when global oil prices are consistently falling due to oversupply.
The crude oil import policy was first formulated in 1979 and amended in 2001, a note issued by the Indian cabinet said. The cabinet meeting was chaired by Prime Minister Narendra Modi.
"While the current policy has ensured that collective energy needs of Oil PSUs are consistently met over the years, the policy needs to evolve with the changing times. With the changing geo-political environment, the crude oil import policy needs to be modified to bring it in tune with current needs," the note said.
"The current policy has certain limitations and restrictions in this regard, which limit the potential sources and methods of procurement," it further said.
The previous policy restricted state refiners such as Indian Oil Corporation (IOC), Bharat Petroleum Corporation Ltd (BPCL) and Hindustan Petroleum Corporation Ltd (HPCL) to confine purchases to few companies and was depriving state-owned companies of benefiting from cheap prices since they were obligated to launch spot tenders two months before receiving the supplies, reported Reuters.
State-run refiners buy about 80 percent of their purchases through annual (term) contracts.
"Now, with this flexibility, state refiners can encash the opportunity to buy distress cargoes and negotiate prices with sellers," Reuters quoted HPCL refineries head B. K. Namdeo as saying.
India is a net importer of crude oil and imports about 80 percent of its crude oil needs. The country has been a major beneficiary of falling crude oil prices globally.
The country was expected to save about $48.5 billion in financial year 2015-16 as a result of persisting low oil prices globally.
The import bill was estimated to fall to $64.22 billion from $112.75 billion in financial year 2014-15, according to projections by the Petroleum Planning & Analysis Cell (PPAC) that functions under the Indian government's oil and natural gas ministry.
The country's crude oil imports for financial year 2015-16 was pegged at 201.68 metric million tonnes (MMT), up from 189.43 MMT in the preceding financial year.
India is the world's third biggest importer of crude oil.
The Indian cabinet decision was announced after the closing of the stock markets.
BPCL closed lower at Rs. 890, while HPCL and IOC ended higher at Rs. 817.15 and Rs 410.70, respectively.