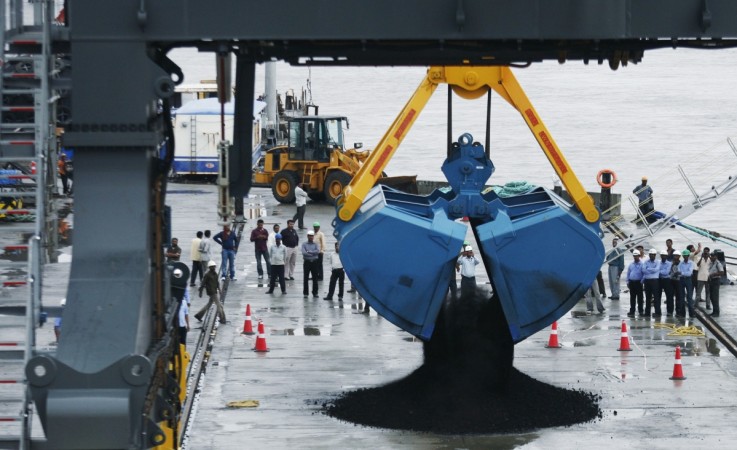 The Indian government is investigating instances of alleged over-invoicing coal imports from Indonesia. The Directorate of Revenue Intelligence (DRI) functioning under the finance ministry has issued a nationwide alert to its offices and customs formations to scrutinise coal imports, reported the Times of India, while a report in the Economic & Political Weekly estimated the amount at about Rs. 29,000 crore (about $4.5 billion).
The aim of the importers (Indian energy companies) was "to siphon off money abroad," while "availing higher power tariff compensation based on artificially-inflated cost of the imported coal," according to the alert.
Modus operandi
The consignments were being directly shipped from Indonesian ports to importers in India, but the import invoices were routed through intermediaries based in countries such as Singapore, Dubai, Hong Kong and British Virgin Islands. The intermediaries were apparently either subsidiaries of Indian importers or their front companies, the daily said.
Adani, Anil Abani, Essar, JSW Groups involved
There are about 40 energy companies that are under the scanner, according to the EPW, which also said that the DRI has monitored details of coal imports of the companies till March 31, 2016.
"The scam is conservatively estimated by government officials at no less than Rs 29,000 crore, a third of which is in the form of higher power tariffs," the EPW said.
The alleged scam was first noticed when the DRI arrested Manoj Kumar Garg, a Hong Kong based Indian national, on Feb. 27, 2016 for his alleged involvement in over-invoicing of coal imported from Indonesia through a Duba-based front company for supplies to state electricity boards of Karnataka and Tamil Nadu. The over-valuation of imports was about Rs. 280 crore, EPW said.
Garg is a partner in Glints Global General Trading LLC, Dubai (GGGTL) and Glints Global Limited, Hong Kong (GGL), trading companies that had supplied coal to MBG Commodities Pvt Ltd for onward delivery to MSTC Ltd, a public sector undertaking that finally supplied it to power generators.
India imports about 20 percent of its coal requirements, with the rest being fulfilled by public sector miner, Coal India.
Some of the companies involved in the alleged scam, as reported by EPW:
Adani Enterprises Ltd
Adani Power Ltd
Adani Power Rajasthan Ltd
Adani Power Maharashtra Ltd
Adani Wilmar Ltd
Reliance Infrastructure Ltd
Essar Oil Ltd
Essar Power Gujarat Ltd
JSW Steel Ltd
NSL Group
India Cements Ltd
Uttam Galwa Steels Ltd
Gupta Coal India Ltd
MBG Commodities Pvt Ltd
Public sector firms
NTPC Ltd
MMTC Ltd
MSTC Ltd
Karnataka Power Corporation Limited