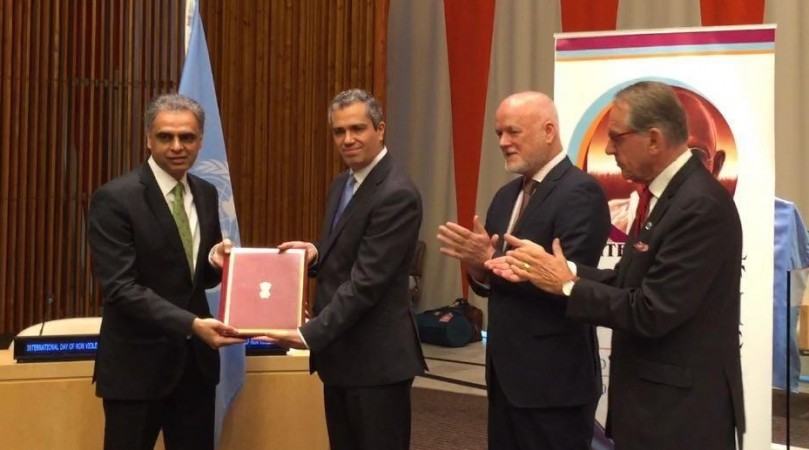 India on Sunday, October 2, ratified the climate treaty whose terms were decided at the 21st Conference of the Parties (COP 21) in Paris last year, which means it joins the ranks of all those countries that look to slash greenhouse gas emissions by shifting from fossil fuels to limit global warming to "well below" two degrees Celsius.
India happens to be the world's third-largest emitter of greenhouse gases, the first two being the United States and China. It has had to face a lot of hurdles in its development, and this new pact could hamper its development further, because it relies heavily on fossil fuels. However, it is also investing heavily in eco-friendly sources of power, which could be a big help in its efforts to wean itself away from fossil fuels.
The United Nations (UN) and the US have praised this step by India. "The [UN] Secretary-General calls on all Parties to accelerate their domestic procedures in order to join the agreement as soon as possible this year," Reuters quoted the UN secretary-general's spokesperson as saying in a report. "We commend Prime Minister Narendra Modi for his leadership and thank all those who have worked on the Agreement over many year," said US Ambassador to India Richard Varma in a statement.
The ratification came on the birth anniversary of Mahatma Gandhi, as had been announced by Prime Minister Narendra Modi a week ago. "We decided to ratify it on the Mahatma's birthday as his life was an example of leaving the least carbon footprint on the world," said Environment Minister Anil Madhav Dave.
The United Nations Framework Convention on Climate Change (UNFCCC), under whose aegis COPs are held, said in a statement after India ratified the agreement: "As of October 2, 2016, there are 191 signatories to the Paris Agreement. Of these, 62 states have now deposited their instruments of ratification, acceptance or approval accounting in total for 51.89 percent of total global greenhouse gas emissions, as calculated under the official list that Parties provided under the Paris Agreement."