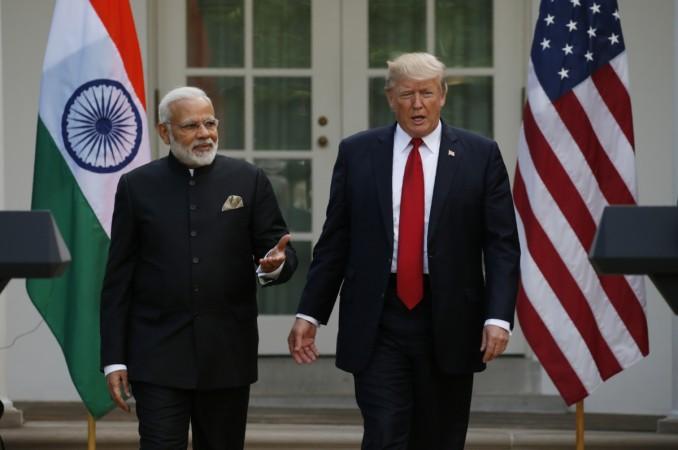 In an attempt to beef up its defence capabilities and buy peace with United States in the ongoing trade war, India has offered to order nearly 1,000 civilian aircraft over next 7-8 years. India also plans to increase oil and gas purchase from the world's largest trader. The development in this direction came after the message was conveyed by commerce minister Suresh Prabhu to his US counterpart during their meeting last week.
Assistant US trade representative Mark Linscott will begin discussions with commerce ministry officials as both sides try to find solutions to problems on the trade front. The discussion is expected to happen today. India is trying to convince the US that its reciprocal tariffs are part of a WTO-sanctioned right after the US took the first step with steel and aluminium duties, by increasing duties in Indian imports.
Talks between foreign minister Sushma Swaraj and defence minister Nirmala Sitharaman and their US counterparts - secretary of state Mike Pompeo and defence secretary James Mattis, respectively are scheduled in Washington on July 6. India is keen to see some resolution before the meeting.
India would pay approximately about $5 billion a year for aircraft and about $4 billion for purchase of oil and gas from the US. Additionally it also plans to purchase 12 more naval surveillance aircraft P8i. India is now the largest owner of these aircraft outside the US.
Sitharaman will also make a scheduled visit to the US's recently renamed Indo-Pacific Command in Hawaii. In recent times, the defence and security relationships have improved enormously, but some gaps still remain. According to Indian officials, these gaps could grow wider if the US were to slap CAATSA (Countering America's Adversaries through Sanctions Act) sanctions on India for buying defence equipment from Russia. This topic is likely to dominate in the coming 2+2 meeting in Washington.