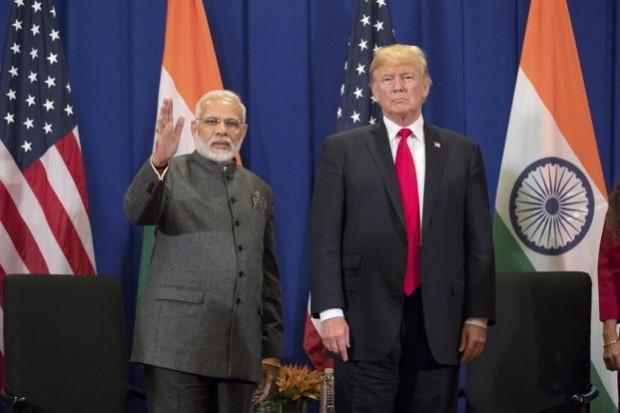 In order to counter the American step to unilaterally increase duties on India-manufactured aluminium and steel, India is expected to introduce retaliatory tariffs worth $ 240 million next week on a revised list of 30 imported items from the US.
The move comes in at a time when both the countries have decided to negotiate a "trade package" to ease tensions. India submitted a fresh list of 30 items to the World Trade Organization (WTO) on which it intends to impose retaliatory tariffs.
The list includes almonds, apples, phosphoric acid and motorcycles with engine capacity more than 800 cc (including Harley-Davidson Inc.).
Earlier in May, India had submitted a list of 20 items imported from the USA worth $166 million on which it was proposing a tariff hike. However, after strong objections rose by the USA, it brought down the proposed additional duties from 100 percent to 50 percent on items like Harley-Davidson motorcycles.
India has dragged US to the dispute settlement mechanism in WTO over a step taken by Trump administration in which it levied 25 percent additional tariff on steel and 10 percent on aluminium.
The step was taken on grounds of national security. All the developments show that the recent US visit of Trade minister, Suresh Prabhu, where he held meetings with trade officials of both sides, turned out to be unfruitful.
The trade deficit between India and United States dropped by six percent in 2017 as compared to previous year. Donald Trump after assuming the office has initiated trade wars against many countries. His steps have sent waves of concern across all economies.
Last month, it was involved in imposing additional duties on Chinese imports, a step which was retaliated by the Chinese administration by increasing the additional tax on imports from the US.
Trump has frequently raised the issue of higher tariffs imposed by India on Harley-Davidson motorcycles and threatened to impose reciprocal taxes on Indian bikes, which he has wrongly claimed to be selling "in thousands" in the US. Talking to press on the sidelines of the G7 summit in Canada, Trump had explicitly accused India of charging 100 percent tariff on some US goods.