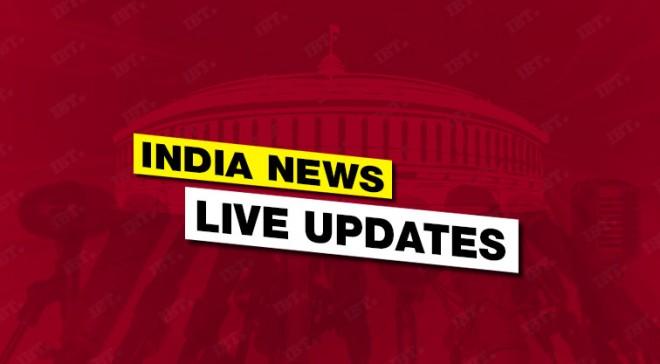 Read breaking news, live updates and much more from International Business Times, India:
Samajwadi Party LIVE updates: Mulayam Singh Yadav to go to Delhi, stake claim to SP election symbol
Supreme Court removes Anurag Thakur from the post of BCCI president.
Istanbul nightclub attack: Sushma Swaraj arranges visas for families of 2 Indians killed in Reina Nightclub massacre
Delhi Police head constable commits suicide at Supreme Court gate
Here are all the live updates:
4:43 pm IST: Citizens can now refuse to pay the service tax charged by restaurants and eateries in addition to the other taxes. The government has decided that the consumer has discretion to pay service charge or not.
4:33 pm IST: Rohit Tandon and Parasmal Lodha have moved a bail application in Saket Court. Tandon's bail plea will be heard on January 4 while Lodha's bail plea will be heard on January 6.
4:30 pm IST: Kolkata businessman Parasmal Lodha has been sent to 14-day judicial custody by Delhi's Saket Court in connection with a money laundering case. Lawyer Rohit Tandon and Kotak Mahindra Bank Manager Ashish Kumar have also been sent to 14-day judicial custody by the court.
4:15 pm IST: Ram Gopal Yadav will meet with the Election Commission of India at 11:30 am on Tuesday.
4:11 pm IST: The Election Commission has called for a meeting of chief electoral officers and nodal officers of police of the five poll bound states to review the final leg of preparation on Tuesday.
12:50 pm IST: J&K Budget session 2017: BJP claims NC,Congress insulted national anthem
The BJP has accused the National Conference (NC) and Congress parties of insulting the national anthem when it was being played in the Jammu and Kashmir assembly on Monday. They created ruckus when the national anthem was being played and even Governor NN Vohra walked away. Read more...
12:01 pm IST: The 4000-km range nuclear weapons-capable strategic missile Agni-IV has been successfully test fired from Balasore in Odisha.
11:32 am IST: Domestic car sales in December: Maruti Suzuki, Hyundai report fall; Toyota Kirloskar Motor (TKM) posts growth
Maruti Suzuki India Ltd. (MSIL) has reported 4.4 percent drop in domestic car sales for December, the first full month of demonetisation. Exports grew 47.1 percent, making for overall decline in sales by 1 percent on a year-on-year (YoY) basis. Hyundai posted decline, while Toyota Kirloskar Motor (TKM) sales rose 29 percent. Read more...
11:28 am IST: BCCI vs Lodha panel: Supreme Court removes president Anurag Thakur, secretary Ajay Shirke
The Supreme Court has taken a landmark decison in India cricket. The SC removed two key members of the Board of Control for Cricket in India (BCCI) from their post on Monday. BCCI president Anurag Thakur and secretary Ajy Shirke have faced the axe. The apex court took the action, as the board did not comply with the court orders despite being warned of the consequences. Read more...
11:26 am IST: IPL 2017: After being released by KKR, Brad Hogg is on the lookout for new contract
If there is one cricketer who defies age, it has to be Australian left-arm chinaman Brad Hogg, who is still going quite strong aged 45. With Kolkata Knight Riders having released Hogg, the Australian is looking out for a potential new contract in IPL 2017. Read more...
10:59 am IST: Hindutva case: No political party can seek votes based on caste, creed or religion, says Supreme Court
The Supreme Court said on Monday that no politician can seek votes in the name of caste, creed, or religion while hearing several petitions in Hindutva case. The seven-judge constitution bench passed the judgement in the Hindutva case after hearing in detail arguments from various petitioners/respondents. Read more...
10:54 am IST: Raees posters: Shah Rukh Khan-Mahira Khan's intense chemistry looks phenomenal
Bollywood superstar Shah Rukh Khan's much-awaited film Raees is set to be released on January 25. The makers have recently shared two posters of the movie and they look phenomenal. Read more...
10:38 am IST: State Bank of India cuts interest rates on home loans to 6-year low
State Bank of India (SBI) has slashed interest rates on home loans effective from January 1, 2017, after reducing the marginal cost of lending rate (MCLR) by a steep 90 basis points to 8 percent. The decision follows deposit surge after demonetisation, making the cost of funds cheaper for banks. Read more...
10:36 am IST: Samajwadi Party LIVE updates: Mulayam Singh Yadav to go to Delhi, stake claim to SP election symbol
The ongoing feud in the Samajwadi Party (SP) saw a number of twists and turns on Monday, as Uttar Pradesh Chief Minister Akhilesh Yadav emerged on top in the tussle to display his power within the party. However, the day also saw his loyalist Ram Gopal Yadav being thrown out of the party yet again by Akhilesh's father Mulayam Singh Yadav. Read more...
10:07 am IST: New Year 2017: Ssharad Malhotraa, Vivian Dsena and other TV celebs reveal their resolutions for the year
With New Year come new hopes, aspirations and dreams. Every year, people across the world set themselves certain goals that they wish to achieve and maintain throughout the year. Many celebrities from the glamour world have also revealed the dreams that they will work to fulfil in 2017. Read more...
10:04 am IST: Delhi Police head constable commits suicide at Supreme Court gate
A Delhi Police head constable committed suicide on Monday by shooting himself with a service revolver at the Supreme Court gate. Read more...
9:57 am IST: A baby elephant fell into a ditch in Surajpur; forest officials on the spot for rescue operation
9:12 am IST: Chhattisgarh bus accident: At least 5 killed, 25 injured in bus-tractor collision in Gariaband
At least five people, including three women and a six-year-old girl, were killed while over 25 injured on Sunday night when the bus they were travelling in collided with a tractor in Gariaband district of Chhattisgarh. The passengers in the bus were on their way to a family function when the accident happened. Read more...
9:08 am IST: Virat Kohli: Lionel Messi is a freak, but Cristiano Ronaldo is the one I admire
The argument over who is better – Lionel Messi and Cristiano Ronaldo – might go on for ages, but what is widely agreed upon is that while the Barcelona wonder is someone who has natural talent to burn, Ronaldo's greatness stems from practice, practice and more practice. Read more...
9:02 am IST: Four people died after a bus rammed into a car and a bike in Kochi, Kerala.
8:19 am IST: Ten domestic and 8 international flights delayed at Delhi's IGI Airport due to fog. New Delhi Railway station: 53 trains delayed, 26 rescheduled and three cancelled due to #fog and other operational reasons.
8 am IST: Prime Minister Narendra Modi to address Parivartan Rally in Lucknow today.
7:30 am IST: Goa Assembly elections 2017: BJP sounds the poll bugle, to contest 37 of 40 seats
The BJP on Sunday sounded the poll bugle for the upcoming Goa Assembly elections, saying it would contest 37 out of the 40 seats in the state Assembly. Goa already has a BJP government, but rivals like the Aam Aadmi Party (AAP) would try all means to oust the BJP from power. Read more...
5 am IST: Dangal 10-day box office collection: Movie crosses Rs 250 crore in earnings on 2nd weekend
Aamir Khan's Dangal is on a record-breaking spree at the box office with its collection having crossed Rs 250 crore nett in the domestic market in just 10 days. Read more...