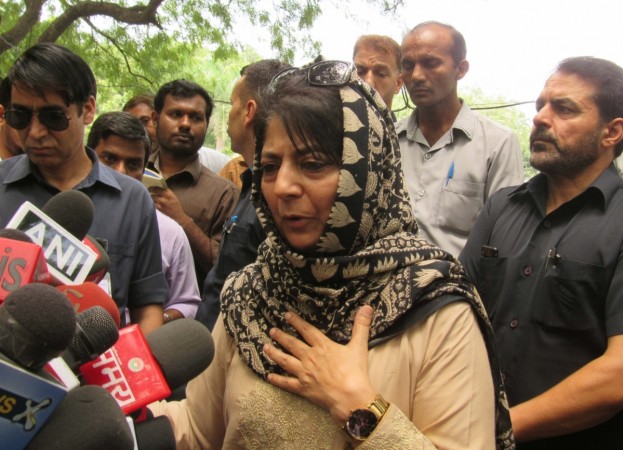 The BJP has accused the National Conference (NC) and Congress parties of insulting the national anthem when it was being played in the Jammu and Kashmir assembly on Monday. They created ruckus when the national anthem was being played and even Governor NN Vohra walked away.
Also read: Govt lifts ban on English daily Kashmir Reader after 3 months
"National Conference, Congress and Governor should apologise for insulting the national anthem in J&K assembly," said BJP leader Ravinder Raina after the first session of the Assembly on Monday.
The budget session of Jammu and Kashmir Assembly was expected to be stormy as the NC and the Congress had decided to corner the BJP-PDP government on its decision to grant identity cards to the Hindu refugees from West Pakistan settled in the state since Partition in 1947.
The NC, Congress and CPI(M) were also expected to question the government over the months-long unrest in the Valley due to which more than 100 people lost their lives. It will also likely to question the government on shelling on Pakistan border and terror attacks. They are also expected to raise the SARFAESI (Securitisation and Reconstruction of Financial Assets and Enforcement of Security Interest Act). The Sarfaesi Act allows banks and other financial institutions to auction residential and commercial property of a debtor who defaulted on payments for debt recovery.
The Lok Sabha had cleared the bill to amend the Sarfaesi Act in August 2016 to recover bad loans.
"Opposition maybe believes that shouting slogans in assembly is the only argument they are left with," said Naeem Akhtar, the J&K Education Minister.
State Congress chief Gulam Ahmed Mir has said that the state government is "dysfunctional".
"We will play the role of responsible opposition and seek government's reply on the issues to be raised in the House," Mir told reporters in Jammu after chairing Legislature Party meeting.
The session beginning January 2 will end on February 4. The budget will be presented on January 9.