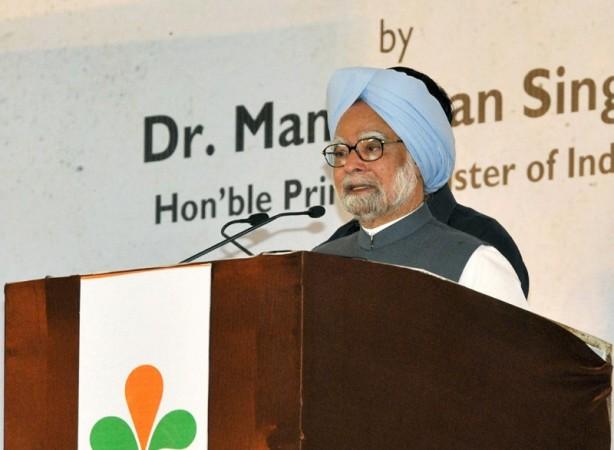 Prime Minister Manmohan Sing said on Saturday that India need to set an appropriate pricing for oil prices in the country.
"The challenges we face on the energy front are formidable. We need adequate supplies of energy at affordable prices," Manmohan Singh said addressing the gathering at the dedication ceremony of the Guru Gobind Singh refinery in Bathinda, Punjab on Saturday.
"In order to insulate the common man from the impact of rising oil prices, the Government shoulders a sizeable portion of the burden by pricing diesel, Kerosene and domestic LPG below their market prices," he added.
Highlighting the country as a refining hub, the PM said that the refinery sector in the country has shown phenomenal growth. From 62 million metric tonnes per annum in 1998, the country's refining capacity has grown about three and a half times to 213 MMTPA today.
However, he mentioned that the domestic sources of crude oil and gas are inadequate to meet the growing demands of our rapidly expanding economy. With imports accounting for about 80% of our crude supplies, the spiraling prices of crude in the international market have put a severe strain on our import bill.
On fuel conservation, the Manmohan Singh said, "We need to take steps to conserve our scarce energy resources. There is no room for inefficient and wasteful usage of fuel, be it petrol, diesel, kerosene or gas. We need to adopt better technology and consumers should be made aware of the benefits of fuel conservation."
"We also need to rationalize prices and at the same time ensure that the poor and needy are shielded from the effects of such a rationalization," he added.
Refineries act as catalysts for industrial growth and development in the areas in which they operate, Manmohan Singh said, adding that Guru Gobind Singh refinery will provide the impetus for the setting up of a number of major industries and ancillary units and will lead to sustained growth and development in and around Bathinda.