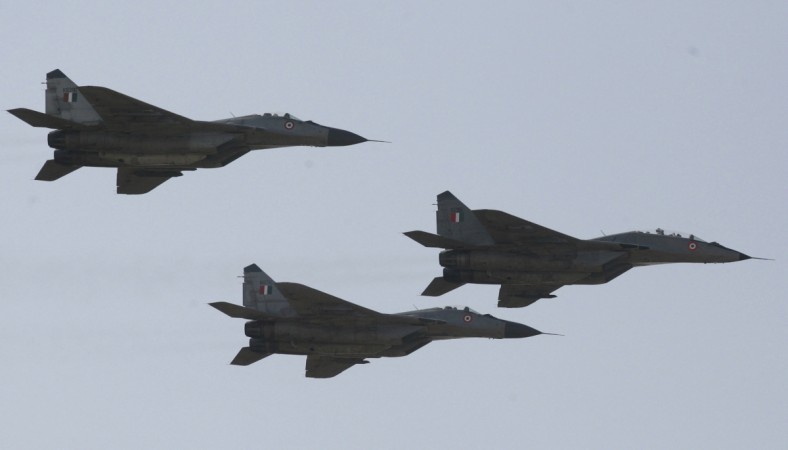 As tension flares up again between India and Pakistan, the Indian Air Force is reportedly nearing completion of upgrading the twin-engine jet fighter aircraft, MiG-29.
The upgrades to MiG-29 are being handled by Hindustan Aeronautics Limited at Ojhar Air Force Station, PTI reported.
Group Captain PK Anand, station commander of Ojhar Air Force Station, revealed that though the depot has been overhauling several aircraft since 1996 and even upgrading some, it is no longer involved in overhauling MiG-23.
Group Captain N Chaturvedi, the station PRO, was quoted saying that the upgraded aircraft contains 90 per cent of indigenous spare parts. He also added that many of the parts were locally produced.
Indian Air Force has around 67 MiG-29s in its service. The Indian Navy uses modified MiG-29s known as MiG-29K for its aircraft carrier operations.