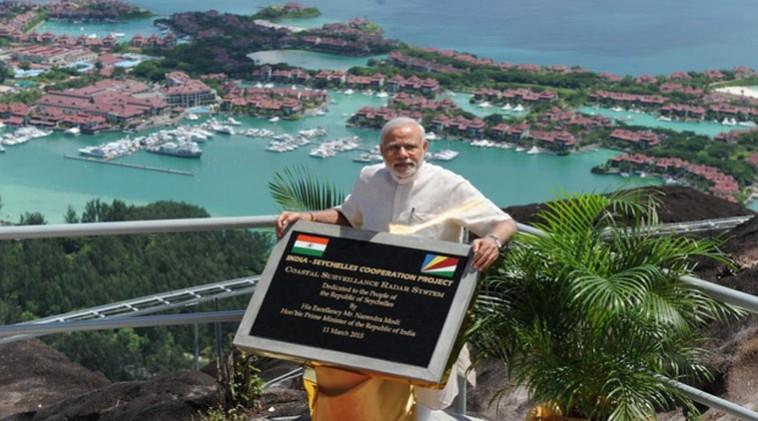 India has sought for a clarification from Seychelles President Danny Faure on his June 4 statement where he publically announced that the development of a naval base on Assumption Island by India "will not move forward".
The development has taken place 10 days before Seychelles President Danny Faure visits India. On June 4, the Seychelles News Agency had quoted him as stating, "In next year's budget, we will put funds for us to build a coast guard facility on Assumption ourselves. It is important for us to ensure that we have a military post in this area."
Faure is scheduled to visit India around June 25 on a State visit. The Seychelles News Agency reported that the President also said that the military base issue would not be up for discussion in the meeting he holds with Prime Minister Narendra Modi during his trip.
Faure has also met Prime Minister Modi on two occasions in the last three months. First at the sidelines of the International Solar Alliance Summit in early March and second at the Commonwealth Heads of Government Meeting in mid-April.
Earlier, Faure had cleared his intention against the agreement which was signed with India in 2015, before the Seychelles National Assembly (its parliament) since he didn't have a majority there. Such pacts with the foreign counties have to be ratified by National assembly.
Besides opposition parties, many private citizens and environmental groups have raised concerns over the construction of a military base on Assumption Islands. Interestingly, the documents containing classified information related to this agreement was leaked in public
The two countries signed an agreement in defence and maritime security, through which India helps patrol the waters of Seychelles and provides defence equipment to the island nation's security forces.
Lately, India has agreed to assist Seychelles map its hydrology reserves, launched a coastal surveillance radar project and boosted security cooperation with the nation.
Seychelles holds a strategic importance to India due to its location in the Indian Ocean region where China is flexing its muscle through its "strings of pearls" strategy.