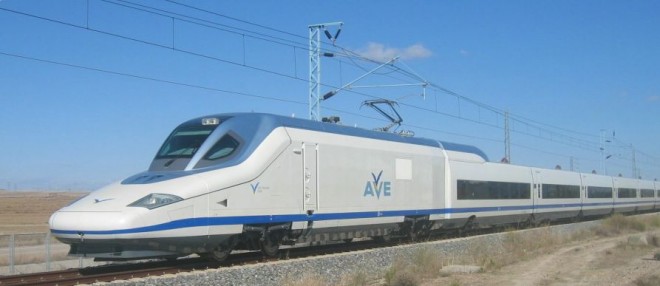 Spanish company Talgo is keen to manufacture its latest offering, the new bullet train Avril, for the Indian Railways under Prime Minister Narendra Modi's Make in India drive. The company would like to make a bid for the contract, CEO Jose' Maria de Oriol Fabra said.
"I don't know when Indian railways will have a dedicated network for high-speed rail. You need to invest in a network so that bullet trains can run at that speed. You need infrastructure. I have heard that certain corridors will be opened, not many, though. As when those corridors are opened, we would like to participate in these tenders," Fabra was quoted as saying by the Financial Express.
Avril is the latest high-speed bullet train offering by Talgo. The train can achieve speed of 380 km per hour and can seat up to 600 passengers. During its trial run in September, the Spanish Talgo clocked less than 12 hours between Delhi and Mumbai.
The time taken by the Talgo to cover the 1,388 kilometre stretch between the two metros was four hours less than the time taken by Rajdhani Express. In July 2015, Talgo had approached the Indian Railways with a proposal to build the fastest train using light weight coaches. In its simulation, the Spanish firm had claimed the total time taken by the train would be 11 hours and 44 minutes to travel between the two cities.
Meanwhile, Japan is currently in the process of building India's first bullet train corridor between Ahmedabad and Mumbai. The bullet train is expected to be completed by 2023. China has also expressed interest in bringing Chinese bullet trains in India. At present, the feasibility projects are under way.