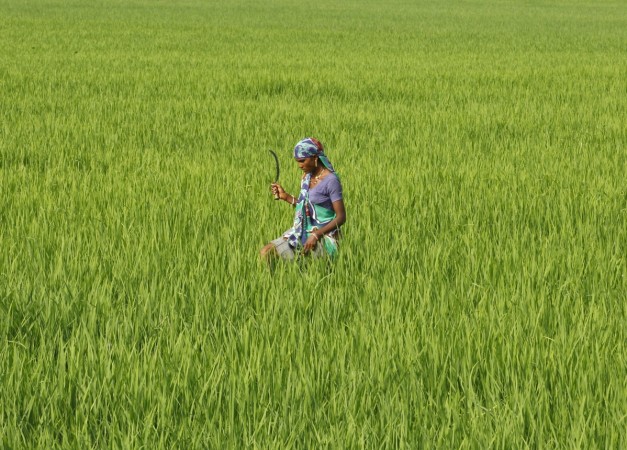 The appetising fragrance of India's basmati rice will soon have a major role to play in keeping fuel prices down.
This is because India is seeking alternative options to dollar payment for keeping the Iranian oil flowing despite US President Donald Trump's clampdown on global trade with Iran.
Iran is the biggest importer of Indian basmati and the commodity is a serious contender to become India's rupee payment conduit for keeping the Iranian oil taps open.
India is taking steps to relax basmati export norms to facilitate continued oil imports through the rupee route without inviting US sanctions.
New Delhi wants to make the most of the exemption that Washington has granted it along with seven other oil importing nations in transactions with Iran. India has also received US waiver for its role in the development of Iran's Chabahar port.
India's basmati exports last year topped $4.7 billion with Iran continuing to maintain its top position with imports worth $905 million. Indian basmati exports during the 2018-19 fiscal year has already crossed $2 billion with Iran keeping the top spot and Saudi Arabia a close second.
Last year's strong export performance of the commodity had increased sowing in India but the sudden re-introduction of the US sanctions was a dampener. Now that the US has granted India an exemption in the trade with Iran, the prospects of a thumping performance in basmati export have brightened. The rupee payment route will ease the trade even further, export sector sources say.
The rupee payment facility and the enabling of even barter deals with agricultural commodities have come as a boon to the market that had suffered some amount of uncertainty over the situation in the Middle East and tension between Washington to Teheran.
Iran usually decides the import quotas after the harvest season by mid-November. So, the traders think the decision of the Indian authorities to ease the norms has come at an opportune time and will help boost the market sentiment.
Indian farmers of rice varieties other than basmati have already found cheer in the Chinese market outlook. A recent buyer-seller meeting in China, which is the world's biggest producer and importer of rice, has had an excellent outcome for Indian exporters.
About 80 percent of India's $4.7 billion worth of basmati exports last year went to the Middle Eastern countries led by Iran. Indian producers want to do better this year after having sown more areas after last year's bullish brighter global outlook. Punjab and Haryana produce nearly 50 percent of the basmati varieties that go at a premium in the export market. Uttar Pradesh produces about 12 percent.