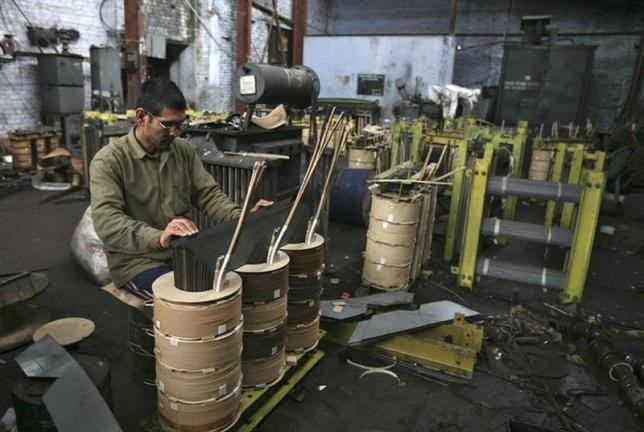 The International Monetary Fund (IMF) said on Wednesday that India is expected to grow at 7.5 percent in the next financial year, based on a combination of positive factors, including commitment to fiscal consolidation, efforts to reduce subsidies and strengthening financial system.
The fall in crude oil prices has contributed in a big way to India in its efforts to manage its finance efficiently, it said
"The collapse in global oil prices is a large windfall gain for India. The windfall has made room for more spending on goods and services, helped improve the external and fiscal positions, and allowed a sharp decline in inflation," said Paul Cashin, head of the IMF team for India, according to a statement by the IMF issued on Mar. 2.
"India's growth recovery also reflects improved economic management...the government has taken policy measures to help reduce fuel and fertiliser subsidies, continue with fiscal consolidation, bolster the financial system, and strengthen the business climate, all of which have helped enhance confidence in the economy," he added.
"As a result, India's growth outlook is favourable, with GDP growth projected to strengthen from 7.3 percent in this fiscal year to 7.5 percent in the upcoming fiscal year," Cashin said.
However, he cautioned the world's fastest-growing economy of the pitfalls that could hurt its growth trajectory.
"Its resilience, however, is being tested by an unfavourable global environment and a slow investment recovery...spillovers from global financial market volatility could be disruptive, including from unexpected developments in the course of U.S. monetary policy normalisation or China's growth slowdown," said Cashin.
As such, Asia's third-largest economy would have to depend on domestic demand to drive growth, according to him.
Speaking of domestic headwinds, Cashin said that the country is facing "project implementation and supply-side challenges (that) have been a drag on corporate investment for several years." These, he added, have hurt the financial strength of core industrial sectors, leading to a projected "sluggish" investment recovery.
The projection for FY2017 is slightly lower than the upper end of the 7 percent to 7.75 percent estimate by the Indian government in the economic survey released on Feb. 26. The government's current year growth projection is 7.6 percent, as against the IMF's 7.3 percent.