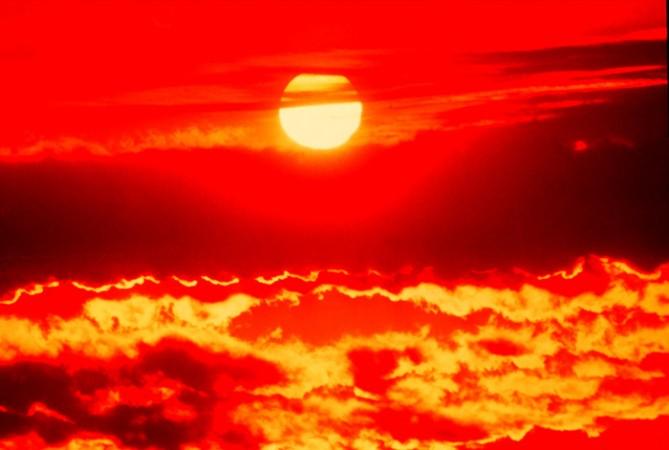 Over 2,500 people had died when the heat wave of 2015 hit India. If the Paris Climate Agreement to curb global warming to not more than 2 degrees or reaching a target of 1.5 degrees to pre-industrial times is not met, then heat waves could become a yearly event, warns a report published by the Intergovernmental Panel on Climate Change (IPCC). This report is often considered to be the world's biggest report on climate change.
IPCC has called for an "urgent action" to governments around the world to start phasing out fossil fuels, reports the Guardian. There is a need, "to rapidly replace fossil fuel emissions with low cost renewable energy technologies that are already widely available," said Jo House, a reader in Environmental Science and Policy at the Cabot Institute, University of Bristol.
While extreme climate is bad news for the entire planet, it spells doom for regions like India which is both a tropical country as well as one of the most populated centres in the world. According to a report by the ToI, there are a few key findings that the IPCC study has uncovered.
In a situation where the global temperature, on average, rises to 2 degrees Celsius over pre-industrial levels, deadlier heat waves are set to become more common in India and Pakistan. This will also lead to a rise in diseases like Malaria and Dengue.
Megacities—cities with over 10 million in population—are bound to become heat stressed and this will mean, over 350 million people, packed into these cities will be exposed to deadly heat by the year 2050.
While the Paris Accords' target on the positive end is 1.5 degrees for the coming century, climate scientists say that at the current rate 1.5 will be breached as early as 2030.
That half a degree difference, reports the Guardian, is crucial, while it does not seem like much, it could actually prevent corals from being completely wiped out and it could ease the pressures on the Arctic. This was found by the "1.5C study", says the report, carried out by Incheon in South Korea. As of now, the planet has already warmed up one degree.
As for the cities in India, the IPCC report named Kolkata as the one that is likely to face the highest threat of heat waves.