In what could prove to be a dampener for India's push for a green environment, a survey conducted by the Society of Manufacturers of Electric Vehicle (SMEV) reveals a lukewarm response in the state-wise sales of two and four-wheeled electric vehicles in 2016-17 fiscal.
As per the report released by SMEV, Gujarat, with meagre sales of 4,330 units, tops the list of EV sales followed by West Bengal with sales of 2,846 units. Uttar Pradesh with sales of 2,467, Rajasthan with sales of 2,388 and Maharashtra with sales of 926 units followed.
These five states put together sold a total of 13,957 units of electric two- and four-wheelers in 2016-17. Overall sales of the electric vehicles stood at 25,000 units in the country in 2016-17 compared to the 22,000 units sold in the previous fiscal year. This raises a pertinent question. Is India ready for the challenges of electric vehicles by 2030?
Also read: Tata Tigor electric may hit showrooms, only if people want it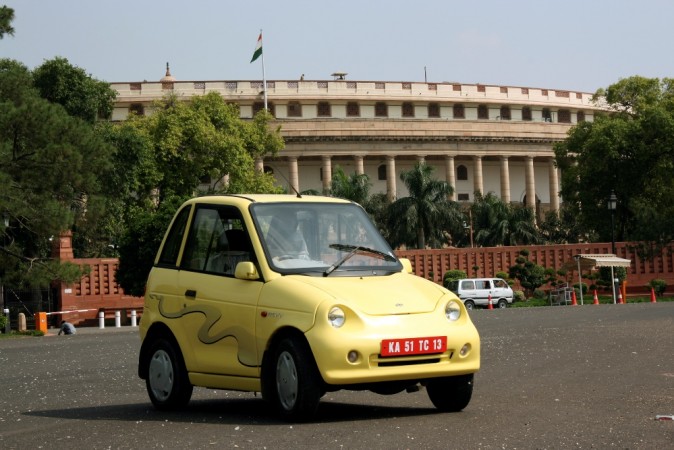 Apart from the sales, the study also found out that electric two-wheelers continue to dominate EV sales, contributing 92 percent of the total sales while the remaining 8 percent came from the electric four-wheelers. Interestingly, Delhi sold merely 1,072 EVs in FY2016-17 to plunge into seventh place having initially been perched at the top. "Delhi, which initially used to top this list, now, surprisingly ranks 7th with only 1072 e-vehicles sold," the statement points out.
Also read: Tata Nano Electric to be called Jayem Neo; launch and other details REVEALED
On his part, Sohinder Gill, director corporate affairs, SMEV had this to say on the study: "As far as other states are concerned, there is a dire need for them to go electric on an urgent basis. It's good to see so many people supporting this transition and adapting to electric vehicles to curb the alarming pollution levels. However, this is not enough for India. Delhi being the national capital, unfortunately, lags behind these states. Challenges such as delay in subsidies and weak infrastructure need to be addressed."