In a surprise development after years of delay, Central aviation ministry unveiled the Drone Regulation 1.0 policy paving way for citizens to finally own automated flying devices in India. The new policy is slated to become effective from December 1 onwards.
Drones have a plethora of applications such as remote surveillance, track natural disaster victims for rescue missions or drop relief materials, delivery of goods from e-commerce sites, agricultural activities such as spraying fertilizers or pesticides and sowing seeds among others.
"Today we start an exciting new chapter in India's aviation history by allowing commercial use of drones. I am sure that many new and exciting applications will emerge that will propel India's economy forward. Our progressive regulations will encourage a vast Made in India drone industry," Suresh Prabhu, Minister of Civil Aviation, said in a statement.
The commercial Drone industry is expected to touch $1 trillion in coming years and India wants to become a huge hub, not just for the recreational purpose but also as a manufacturing hub for export to other countries.
Directorate General of Civil Aviation (DGCA) has taken several years doing research and consultation to create Civil Aviation Requirements (CAR) and plans to add more. The drone technology is evolving rapidly and some countries are yet to form a standard for drone flying regulations. Considering all these aspects, the DR 1.0 is just the beginning and the government plans to address more issues in the new DR 2.0.
The Indian government has developed Digital Sky platform, a first-of-its-kind in the country, which acts the national unmanned traffic management (UTM) system that implements No Permission No Takeoff (NPNT).
All users --pilots and owners including the drone have to be registered in the aforementioned platform. Except for the nano-drone (weighing 250g or less), users are required to ask for permission to fly on a mobile app and an automated process permits or denies the request instantly.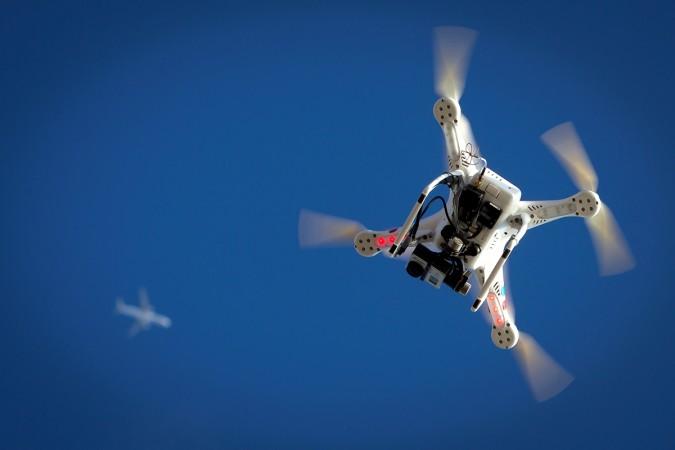 It can be noted that any drone without a digital permit will not take off. The UTM operates as a traffic regulator in the drone airspace and coordinates closely with the defence and civilian Air Traffic Controllers (ATCs) to ensure that drones remain on the approved flight paths, the government said.
Operational/Procedural Requirements to fly drones in India:
All Remotely Piloted Aircraft System (RPAS) or drones except for nano and the one owned by (National Technical Research Organisation) NTRO, Aviation Research Centre (ARC) and Central Intelligence Agencies, are required to be registered and possess Unique Identification Number (UIN).
Unmanned Aircraft Operator Permit (UAOP) is a must for RPAS or drone operators except for nano-class devices, micro and those owned by NTRO and ARC, Central Intelligence Agencies.
The mandatory equipment required for operation of RPAS or drone (except the nano-class) must include GNSS (GPS), Return-To-Home (RTH) feature, Anti-collision light, ID plate, Flight controllers with flight data logging capability, Radio Frequency (RF) ID and SIM or No-Permission No Take Off (NPTF).
As of now, RPAS or drones must be operated within visual line of sight (less than 400 feet) and in daytime only.
For flying in controlled airspaces, drone operators must obtain permission with Air Defence Clearance/Flight Information Centre number with flight plans.
Categories of drones or RPAS, as set by DGCA:
Nano: Weight equivalent to 250 grams or less and flies under 50 feet
Micro: Weighs around 250g and 2kg and flies below 200 feet
Small: Weighs anywhere between 2kg and 25 kg
Medium: Weighs around 25kg and 150 kg
Large: Anything that weighs more than 150 kg
Drone flying zones with colour codes:
Red zone: Drone flying completely prohibited
Yellow zone: Controlled airspace, the pilot needs to have prior permission to fly Drone in that region
Green zone: Uncontrolled airspace and needs no permission. Drones can be piloted by kids and adults for recreational purposes
Regions where Drones are strictly prohibited:
Vijay Chowk in New Delhi
State Secretariat Complex in all capitals of Indian states.
Strategic locations such as the country borders and military bases
Users will also need permission to fly drones in ecologically sensitive areas
If users fail to comply with the regulations, they will be tried as per the procedure below
Suspension or cancellation of UIN/UAOP
Serious offences will be tried under Sections of the Aircraft Act 1934, or Aircraft Rules or any statutory provisions
Penalties will be levied as per Indian Penal Codes (IPCs) such as 287, 336, 337,338 or any relevant sections of the IPC
"We want to establish a world-leading drone ecosystem. These regulations firmly place us among the global leaders. Our policy roadmap will certainly provide a strong impetus to all players in the drone ecosystem. We hope that these initiatives will enable us to create a vibrant new industry," Jayant Sinha, Minister of State (Civil Aviation), said in a statement.
Though the drone flying is restricted to daytime and has to be under the visual line of sight (around 400 feet) at all times, it's a good start. Government plans to bring new Drone Regulation 2.0 with the option to include flying drones beyond the visual range, which will greatly benefit e-retailers such as Amazon and Flipkart. They have planned to drop goods to the consumers' door-step directly from the warehouse. The former has already commenced Amazon Prime Air testing in the US and other developed markets.
Key issues to be addressed in the Drone Regulations 2.0 policy include:
Certifications of sale and controlled operation of drone hardware and software
Airspace management through automated operations linked into the overall airspace
Beyond visual-line-of-sight operations
Contribution to establishing global standards
Suggestions for modifications of existing Civil Aviation Requirements (CARs) and new CARs
Stay tuned. Follow us @IBTimesIN_Tech on Twitter and on Google News for the latest updates on technology.