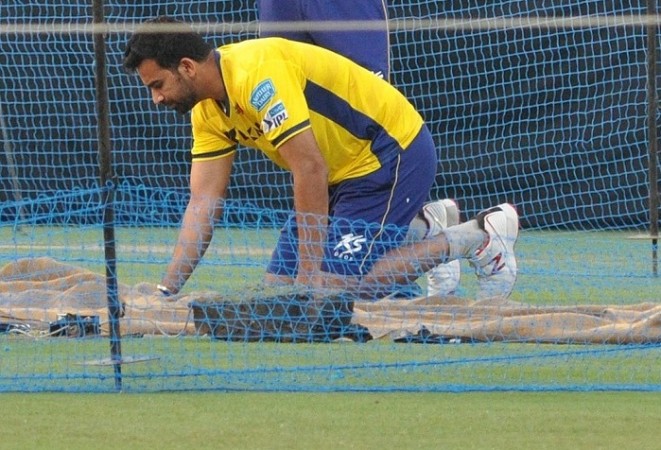 India have played some wonderful cricket during the tour of West Indies, with bowlers and batsmen contributing equally to help the team win the Test series. New coach Anil Kumble has done a good job, and the gaffer also doubles up as a bowling coach. His former team mate Zaheer Khan has hinted about the possibility of taking over the job as a bowling coach, if a chance comes by.
Bharat Arun was the last bowling coach for Team India, but the BCCI did not renew his contract, so the post is still vacant. At present, Zaheer is focused on various other things, including IPL and his business, but admitted his openness to other roles if provided an opportunity.
"Right now I am focused on what I have it on my plate, like playing the next season of the IPL. I am also spending a lot of energy on my business venture - a fitness chain. Those things are keeping me busy. But I am open to different roles," the Deccan Chronicle quoted Zaheer Khan as saying.
With Zeheer having played alongside some of the present players in the India team, including Test skipper Virat Kohli and ODI captain MS Dhoni, the left-arm pacer could prove to be a worthy bowling coach.
During his playing days as well, one always noticed him walking up to bowlers, and giving them tips if things were not working well. Such things make him a serious contender for the bowling coach.
If Zaheer is appointed as the bowling coach, he will not only relieve Kumble from additional responsibilities, but also help youngsters and other bowlers to shine across all formats.
The former bowler was quite pleased with the comeback of Mohammed Shami, who is one of the most important players for the national side. However, the bowler has been plagued with injuries, which has been a major concern, and was out of the game for some time.
Shami has not featured in the ODI format since the ICC World Cup semifinal, but only made a comeback on the tour of West Indies. The fast bowler has managed to take 11 wickets in the ongoing Test series.
"It's good to see him getting his confidence back. He was away for 8-9 months due to injury and it took a little longer for recovery. And I have always endorsed the idea of playing more matches.
It's good for the bowlers, as they need to find a rhythm," said Zaheer.