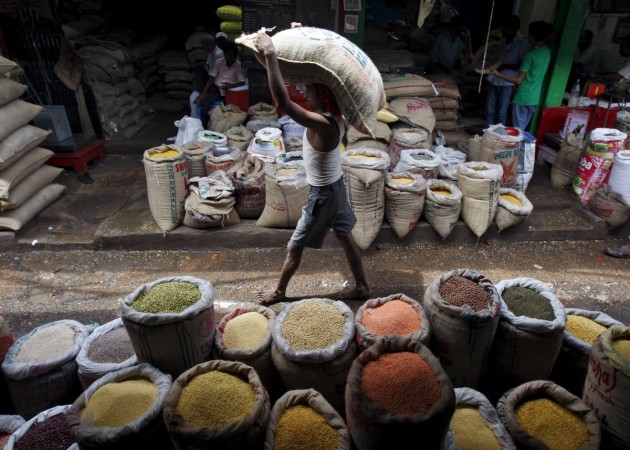 To ensure availability and price stability, the government of India decided on Monday to build a buffer of 20 lakh tonnes of pulses by way of domestic procurement and imports.
The country has seen an increase in prices of pulses in the past few months, spiking retail inflation that rose to a high of 6.07 percent in July before easing to 5.05 percent last month. The spike was 27.53 percent for prices of pulses in July. Food inflation slowed down to 5.91 percent in August from 8.35 percent in the previous month, according to data released on Monday.
"The Cabinet Committee on Economic Affairs, chaired by the Prime Minister Narendra Modi, has approved the proposal of Department of Consumer Affairs on enhancing the buffer stock for pulses up to 20 lakh tonnes. The buffer stock will be built through domestic procurement and imports of 10 lakh tonnes each," the Central government said in a statement.
"The specific variety of pulses and their respective quantities for the buffer stock, their phasing/procurement will be decided based on price and availability position, both domestic and global, and changes, if any, in the procurement plan for the current and subsequent seasons will be with due approvals," it added.
The country produced about 17 million tonnes of pulses in 2015-16 and imported about 5.79 million tonnes to meet the shortfall.
The annual consumption of pulses by India is about 22 million tonnes; the country buys yellow peas and lentils predominantly from Canada and the U.S., chickpeas from Australia and Russia, and green gram from neighbouring Myanmar, reports Reuters.
Recently, India signed an agreement with Mozambique to import pulses. "The MOU (agreement) includes targets for exports of Tur and other pulses from Mozambique to India for five financial years and aims at doubling the trade from 1,00,000 tonnes in 2016-17 to 2,00,000 tonnes is 2020-21," an official statement released in July said.