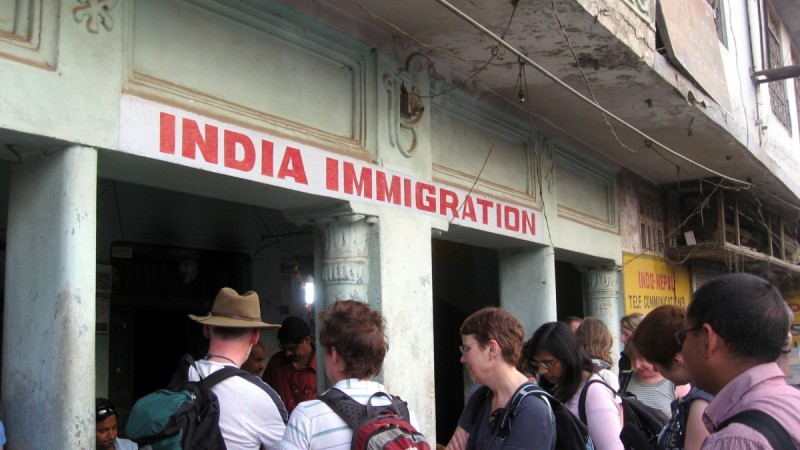 India is planning to fix its visa rules in its efforts to boost its service exports. The commerce ministry, led by Nirmala Sitharaman, has suggested a change in India's visa policy regime.
It plans to cluster visas into work visas and non-work visa categories. In addition, it will also provide for multiple-entry visas, the Mint reported. India presently issues non-work visas for the purpose of tourism, study and medical treatment, among certain other purposes. Business visas and employment visas come under the category of work visas.
Under the new proposal, the commerce ministry suggested that business visa should be incorporated into the non-work visa category.
"If you want to bring in more trade and investment into the country, visas need to be put in two broad categories of work and non-work visas. The non-work visas will cover business and travel visas. Work visas will be applicable only when you are seeking employment in India," a commerce ministry official was quoted as saying by the publication.
In addition, the official also added that the ministry has proposed turning the non-work visas into a long term-multiple entry visa for foreigners so that they do not have to make multiple trips to get a visa stamp. "The present system makes the process tedious as issuing a visa requires huge documentation," he source added.
If the new proposal comes into force, the change in visa norms will amount to liberalizing the e-tourist visa regime, which has been rolled out by the central government.
Last month, it was reported that India is planning to soon introduce a long-term multiple entry visa. Just like the U.S., India will now offer a multiple-entry 10 year visa wherein the visitor will not be allowed to work or stay indefinitely. Opportunities worth $80 billion lie untapped in terms of attracting foreigners and foreign exchanges.
India has witnessed 5.50 lakh foreign tourist arrivals in June this year. The number has risen from 5.12 lakh during the corresponding month of the previous year. The rise in tourist arrivals this June compared to last June is 7.3 per cent.