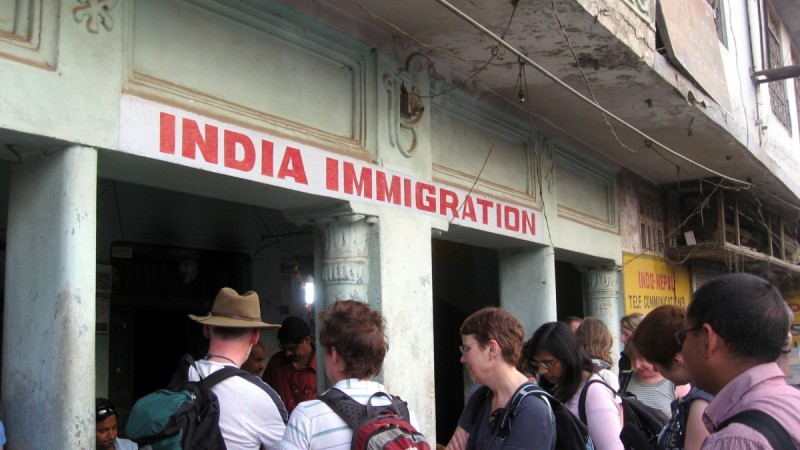 India is planning to soon introduce a long-term multiple entry visa which would combine business, tourist, medical and conference visas all-into-one. The step is being taken in order to attract more foreigners and boost trade.
Under the new category, people from other countries, whether they come for leisure, for business trip, medical treatments, film shoots or for attending conferences in India, will all be covered under the new category. Following a suggestion from the Prime Minister's Office, the commerce ministry recommended the proposal, Press Trust of India reports.
Just like the U.S., India will now offer a multiple-entry 10 year visa wherein the visitor will not be allowed to work or stay indefinitely, a government official was quoted as saying by the news agency. In that case, the visiting non-Indian will not be allowed to stay in India over a period of 60 days.
However, complete bio-metric details and full security obligations will have to be met, the official further added.
The home ministry is working on the proposal, which will be implemented soon.
Opportunities worth $80 billion lie untapped in terms of attracting foreigners and foreign exchanges. According to reports, medical tourism in India is expected to be valued at $3 billion, the PTI report added.
A small country like Thailand or Mauritius attracts millions of tourists whereas inflow of foreign tourists in India is relatively less.
In April, about 5.99 lakh foreign tourists visited India, marking an increase of 10.97 percent over 5.42 lakh in the corresponding month last year, according to data released by the Indian tourism ministry. Foreign tourist arrivals (FTAs) into India saw a double-digit growth in April 2016 when compared to the arrivals in April 2015. However, the growth in foreign exchange earnings (FEEs) was relatively lower.