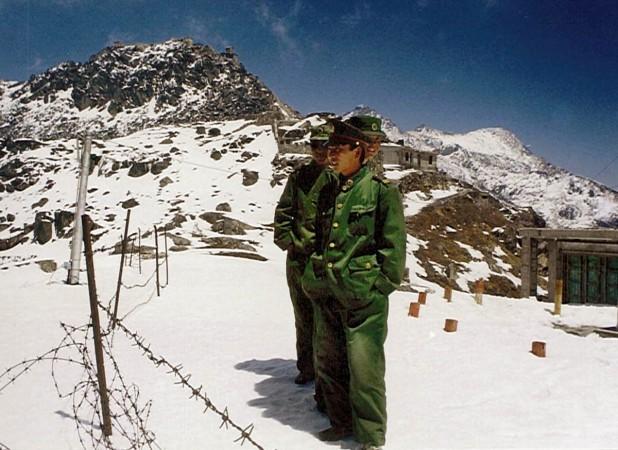 India and China have agreed to reduce confrontation between their troops along their disputed border by enhancing confidence-building measures, setting up more border personnel meeting (BPM) points, increasing frequency of interaction between local commanders and early operationalisation of a top-level hotline between the two armies.
The agreement was reached during delegation-level talks between Defence Minister Nirmala Sitharaman and her Chinese counterpart General Wei Fenghe in Delhi on Thursday.
Both countries have agreed to increase the tempo of training, joint exercises and other interactions between their military forces and put in place a new bilateral memorandum of understanding on defence exchange and cooperation to replace a similar one signed in 2006.
The two sides have decided to direct their troops to exercise maximum restraint on the 4,057km Line of Actual Control (LAC), which stretches from Ladkah in Jammu and Kashmir to Arunachal Pradesh. There are 23 areas on the LAC which are sensitive and cause of dispute between the two countries.
The number of transgressions by Chinese troops along the LAC has crossed 170 till date this year. This figure was 426 last year, a result of Doklam stand-off, and 273 in 2016.
Both sides said they don't want any repeat of last year's 73-day standoff between Indian and Chinese troops in Doklam, which lies smack on the vital Sikkim-Bhutan-Tibet tri-junction.
This is the direct outcome of consensus reached between Prime Minister Narendra Modi and Chinese President Xi Jinping during their meeting in Wuhan in April, on directing their military forces to defuse any confrontation in accordance with existing laid down guidelines and protocols.
India wants to set up a long overdue hotline between the headquarters of both militaries in Delhi and Beijing similar to the one it has at the Director General of Military Operations (DGMO) level with Pakistan. China has agreed to make it operational as early as possible.
More BPM points are also being identified along the LAC to supplement the existing ones at Daulat Beg Oldi and Chushul (Ladakh), Nathu La (Sikkim) and Bum La and Kibithu and (Arunachal Pradesh).
On August 15, troops from both sides met for the first time at the newly set up BPM at Kepang La in Arunachal. Another BPM will shortly come up at Uttarakhand.
However, China didn't agree with India that China-Pakistan Economic Corridor (CPEC), which passes through Pakistan-occupied-Kashmir (PoK), is part of a Chinese plan to encircle India, saying CPEC will usher in prosperity for the whole region and is not directed at anyone.
India says the presence of Chinese soldiers in PoK and CPEC, which connects Xinjian in China with Gwadar port in Pakistan's Baluchistan province in the south, infringes its sovereignty and territorial integrity.