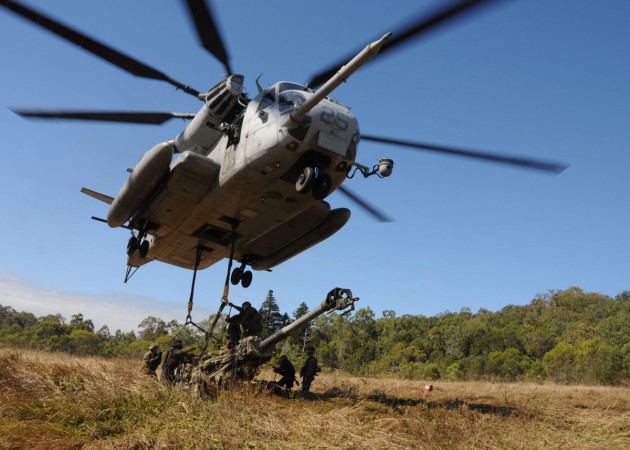 India has not purchased any artillery gun from abroad since the Bofors corruption scandal in the 1980s. All the previous howitzer competitions have been terminated or got embroiled in controversy. The recent one being the blacklisting of Singapore Technologies Kinetics on corruption charges in 2012. It was said to be a strong contender in the now defunct 155mm artillery gun competition.
So, the new guns that India might buy would be via Foreign Military Sales (FMS) route from the US government. India is seeking to buy 145 M777 howitzers for the Indian Army from BAE Systems. Reports had previously said that the Defence Ministry had given its final clearance.
But the deal is expected to cost the government Rs 5,000 crore, which is yet to be cleared by the Finance Ministry and Cabinet Committee on Security (CCS).
The M777 howitzer is a 155mm 39 calibre towed gun. Moreover, the gun is portable and hence can be moved and re-deployed to other locations. The gun has a maximum unassisted range of 24.7km and an assisted range of over 30km. It can fire five rounds per minute for up to two minutes.
The movement of the M777 howitzers can be much easier as India has already inked a deal to buy 15 Chinook heavy-lift helicopters. Chinooks can lift these howitzers via a sling.
"They will act as a formidable threat against China in terms of on ground mischief," Colonel KV Kuber, Independent Consultant Defence and Aerospace, was quoted as saying by Financial Express.
India looks to use these guns on the eastern sector, on the Chinese borders. The M777 howitzers can be used in mountainous regions as they can easily clear the heights.
"As far as the M777 is concerned, it will help and make a difference primarily with China, and not so much against Pakistan, given its advantages in the mountain terrain," said Brigadier Gurmeet Kanwal (retired), Distinguished Fellow, Institute for Defence Studies and Analyses (IDSA).
BAE Systems has tied up with Mahindra Defence Systems, where it plans to set up an assembly, integration and test (AIT) facility in India.
India is looking to get 25 guns in fly-away condition and the rest 120 are expected to be assembled in India at the proposed centre.
The M777 howitzers will also be part of modernisation of the Indian Army. Moreover, the guns have seen action in Iraq and Afghanistan, where they have been effective to decimated enemy positions.
To plug the gaping gap in Indian Army artillery segment, the public sector defence agency, DRDO, has indigenously developed Dhanush artillery towed guns. These guns are of 155mm 52 calibre and have a strike range of 38km.
The army is looking for a total of 114 Dhanush guns from Jabalpur-based Gun Carriage Factory (GCF).
Indian companies like L&T are also lining up to produce K9 Vajra-T self-propelled howitzer (155mm 52 calibre) in India with Samsung as its technology partner. India could order 100 such guns.