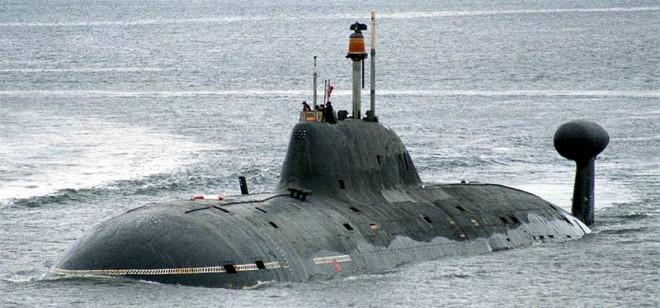 India further strengthened its maritime presence on Wednesday as the Navy commissioned the INS Tihayu, even as reports emerged that the country had signed a deal with Russia to acquire an Akula-class nuclear submarine. India already has a strong nuclear presence in the seas, with a triad of submarines at its disposal.
About INS Tihayu
The Tihayu — a water jet fast attack craft (WJFAC) built by Kolkata-based Garden Reach Shipbuilders and Engineers Limited (GRSE) — was "commissioned into the Indian Navy by Vice-Admiral HCS Bisht AVSM, ADC Flag Officer Commanding in Chief Eastern Naval Command at a formal ceremony held at Naval Dockyard, Visakhapatnam," according to an official statement from the Ministry of Defence.
The statement elaborated on the vessel's weapons thus: "The ship's armament consists of a 30-mm CRN 91 gun manufactured by Ordnance Factory Medak. An electronic day-night fire control system namely Stabilised Optronic Pedestal (SOP) manufactured by Bharat Electronics Limited (BEL) controls the gun. The ship is also equipped with two 12.7-mm heavy machine guns (HMGs) and multiple medium machine guns, besides shoulder-launched Igla surface-to-air missiles to combat aerial threats."
The India-Russia deal
Meanwhile, reports have emerged that India had, during the recently-concluded BRICS summit, signed a deal with Russia for the 10-year leasing of a nuclear-powered attack submarine from the Akula-II project for an amount of $2 billion. It may be noted that India already has an Akula-class submarine named Nerpa, which it leased from Russia for 10 years in 2012 and rechristened INS Chakra.
Russian media had reported in early 2015 that New Delhi had begun negotiations with Moscow for the leasing of two more Akula-class submarines — the Kashalot and the Iribis. However, neither of these is an Akula-II submarine. Of these, the Iribis is 60 percent complete, with the grapevine abuzz that this Akula-I Improved submarine may be the one India is acquiring.