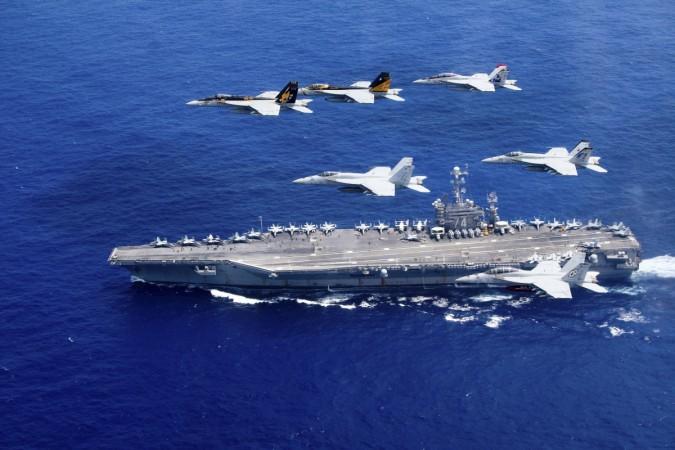 USS Nimitz, a nuclear-powered aircraft carrier of the United States Navy, has completed sea trials after going through 20 months of maintenance, repairs and upgrades.
The ship, one of the largest warships in the world, was pulled away from the shipyard in January 2015 to participate in sea trials phase. It has now completed its 20-month Extended Planned Incremental Availability (EPIA), UPI reported quoting US Navy sources.
USS Nimitz is expected to be deployed next year, but will be soon joined by Carrier Strike Group 11 and Carrier Air Wing 11, so that they begin conducting flight operations and begin working on flight deck certification as they return to sea.
The sea trials evaluate the readiness of the ship and the performance of the crew and other parameters. The report noted that sea trails included activation of the ship's countermeasure wash-down, execution of high-speed turns, man overboard drills and testing ship's self-defence weapons.
USS Nimitz is the oldest American carrier in active service after the world's first nuclear-powered aircraft carrier, USS Enterprise, was inactivated in 2012.
Nimitz-class carriers have a lifespan of about 50 year and USS Nimitz is expected to be replaced around 2025-2027.