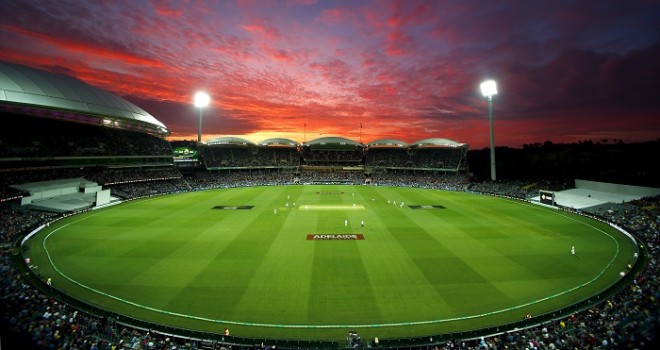 Cricket Australia chief James Sutherland said on Tuesday four nations are interested to play Test matches under floodlights in the span of a year. Apart from Australia and New Zealand, India and Pakistan are also keen on hosting day-night Test matches.
BCCI Secretary Anurag Thakur had confirmed few days ago that they would play a pink-ball Test match when New Zealand will tour India.
"There is a very broad-ranging commitment to Day-Night Test cricket. Three or four member countries are planning on hosting Test cricket under lights in the course of the next 12 months," Sutherland was quoted as saying by the official website of Cricket Australia.
The historic pink-ball Test match between Australia and New Zealand had received huge response. Viewership soared and the Adelaide Oval also saw a record number of spectators during the Test match.
Sutherland said Cricket Australia is in talks with the Proteas but they are yet to take a call on this.
"I continue to be optimistic about the Adelaide Test match being played as a day-night Test match. It's a big opportunity. It will be a bigger crowd than the South African players have ever seen before," Sutherland added.
"We probably won't see any firm decisions on that until after IPL is over and their players get back home. Things are heading in the right direction."
The full member countries and their CEOs have also extended their support to day-night Test matches.
"It was reiterated that administrators must embrace innovation and understand the demands and expectations of the spectators and fans, keeping alive and growing interest in the traditional format of the game," ICC said in a statement.
Last week, Sutherland expressed the desire to host a day-night Test match when England will tour Down Under for the Ashes Series in 2017-18.