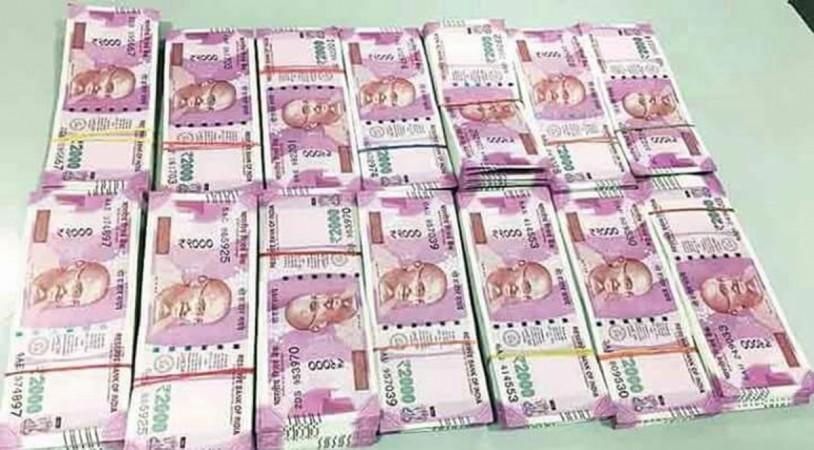 The Income Tax (IT) department on Saturday seized assets worth Rs 10.50 crore from a tea seller-turn-financier following raids that were conducted against him in Surat, Gujarat. The raids were part of the anti-black money crackdown post the November 8 demonetisation move of the central government.
About Rs 1.45 crore worth of cash of which, Rs 1.05 crore was in new currency, bullion worth Rs 1.49 crore, jewellery worth Rs 4.92 crore, other ornaments worth Rs 1.39 crore and blocks of silver worth Rs 1.28 crore was recovered by the IT department from the tea seller's premises, Press Trust of India reported.
"The total value of the assets seized from the financier, who earlier worked as a 'chaiwala', is Rs. 10.50 crore," Income Tax sources were quoted as saying by the agency. At present, the identity of the tea seller has not be revealed due to the on-going probe.
Additionally, the IT department officials said that so far, 13 of his bank lockers have been opened until now and four more are currently in the process of being opened. Once all the remaining lockers are opened, the total seizure of assets will be valued.
Last week, the IT department and the Crime Branch in a joint operation recovered Rs 3.25 crore in old notes from a hotel in the Karol Bagh area in Delhi. Five people were arrested in connection with the case and further enquiry is being carried out.
Last Saturday, the Delhi police raided a a law firm in South Delhi's Greater Kailash-I area and recovered cash worth Rs 13 crore. Of the amount recovered, Rs 2.5 crore was found to be in new currency notes.
Ever since Prime Minister Narendra Modi on November 8 announced the ban on Rs 500 and Rs 1000 denomination notes across the country, there have been several cases of the IT department seizing cash running into lakhs of rupees at various locations across India.
The IT department busted a money exchange racket in Chennai that involved three persons, including an industrialist. The seizures included old (demonetised) and new (Rs 2,000) currency notes worth about Rs 90 lakh and 100 kg of gold.