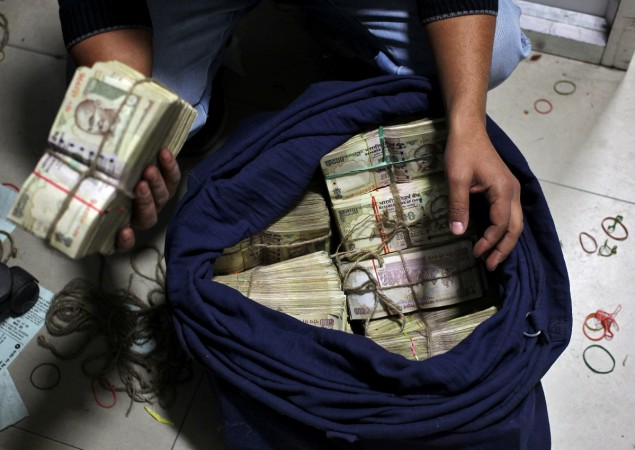 The Income Tax department carried out a raid at the residences of Tamil Nadu Chief Secretary P Rama Mohana Rao and his son Vivek in Chennai and also at his office at the Secretariat on Tuesday and recovered Rs 30 lakh in new currency notes along with 5 kg gold and documents with details of undisclosed assets worth Rs 5 crore. The Tamil Nadu Police and CRPF personnel were also present in his office at the Secretariat.
The raids began at 5:30 am with over 20 officials searching Rao's property. I-T officials carried out raids at 14 places, including Rao's office at the secretariat in Chennai where a search and survey operation was carried out around 2:30 pm. The operation lasted for about five hours, while the other raids continued till night.
Raids were also carried out at the houses of Rao's son in Thiruvanmiyur and daughter in Manapakkam near the Chennai international airport, the Indian Express reported.
A huge amount of the cash and gold were recovered from Vivek's house and his in-laws' residence in Chittoor. According to sources, multiple cellphones, SIM cards and documents were recovered from Rao's office.
Rao, who was appointed chief secretary this year in June, has been under the I-T scanner for a while now.
Rao allegedly had close links with industrialist and AIADMK functionary Shekar Reddy, the residences and businesses of whom were raided by the I-T department this month. The three-day raid led to the recovery of Rs 154 crore, including Rs 34 crore currency in new Rs 2000 denomination notes and more than 167 kg of gold.
A senior I-T official told the IE that the "documents seized from Reddy's premises were the major evidence, as they had details linked to Rao. It was a matter of ascertaining locations before launching the raid."
"Reddy had direct access to both Rao and a senior politician of the ruling party. We couldn't raid the politician as we don't have enough evidence to link him to the illegal transactions," another senior official told the daily.
The CBI and the Enforcement Directorate had also joined the raid after the recovery of the huge amount of cash and gold.
Reddy and his associate Srinivasa Reddy, along with their agent Prem, were arrested and are currently being interrogated by the I-T department.
Reddy, who is a member of the Tirumala Tirupati Devasthanams (TTD) board, was said to be closely linked to the AIADMK as well as Tamil Nadu Chief Minister O. Panneerselvam.
"IT raids at chief secretary's residence is a disgrace to the state. Perhaps, for the first time, a raid is conducted at a chief secretary's place in Tamil Nadu," DMK leader MK Stalin was quoted by ANI as saying.
"Why this vindictive, unethical, technically improper action? Is it only to disturb the federal structure? Why don't they raid Amit Shah and others who are collecting money? While corruption needs to be condemned strongly,raid on Tamil Nadu chief secretary by central agencies devalues institution of head of civil service," West Bengal chief minister was quoted by ANI as saying.
IT raid at Tamil Nadu Chief Secretary Rammohan Rao's residence in Anna Nagar(Chennai) pic.twitter.com/A0otFuXI8Y

— ANI (@ANI_news) December 21, 2016
Chennai: IT raid at Tamil Nadu Chief Secretary Rammohan Rao's residence in Anna Nagar — ANI (@ANI_news) December 21, 2016