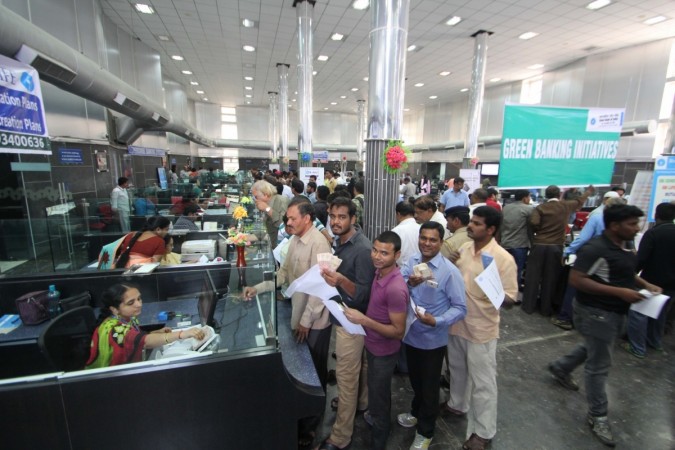 Allaying fears of millions of Indians, a top official of the income-tax (I-T) department on Monday (February 6) said those who had deposited cash up to Rs 2.5 lakh in their bank accounts after demonetisation won't be asked questions.
Read: Union Budget 2017 announces Rs 15,500 crore tax relief by way of changes in I-Tax rates
"We found (and segregated) the data (for deposits) between Rs 2 lakh and Rs 80 lakh and Rs 80 lakh and above. As the prime minister has clearly said that (for deposits) up to Rs 2.5 lakh we will not ask (questions), so we have put that data aside at the moment," the PTI quoted Central Board of Direct Taxes (CBDT) Chairman Sushil Chandra as saying at a CII event in Delhi on Monday.
"There is no need to fear for any genuine person. We will ensure there is no harassment to genuine person," he added.
Chandra said a mismatch between I-T returns and cash deposits would trigger scrutiny. "...if you have deposited Rs 5 lakh and you have not filed return of last three years, that I should touch (for scrutiny). Similarly if you file income tax return (ITR) of Rs 2.5 lakh income but you deposit Rs 10 lakh in different bank accounts, I should ask about it," he said at the event.
During his budget speech on February 1, Union Finance Minister Arun Jaitley had said India is largely a non tax-compliant society, citing statistics on vehicle purchases and trips abroad by Indians on the one side, and the income declared by them.
In the financial year 2015-16, 3.7 crore Indians filed I-T returns. Of them, only 52 lakh individuals reported an annual taxable income between Rs 5 to 10 lakh while 24 lakh individuals reported an annual taxable income of above Rs 10 lakh. Only 1.72 lakh individuals declared the annual taxable income of more than Rs 50 lakh.
Chandra also said that out of a total of 15 lakh companies in India, "over 50 per cent of them are not filing income-tax returns."