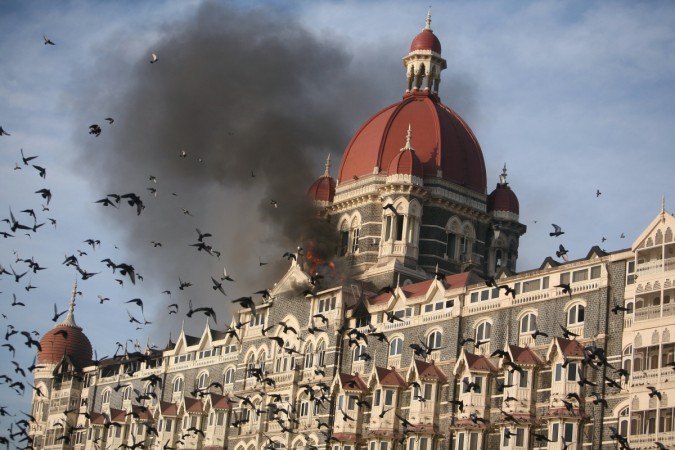 Irfan Ahmad, head of the Indian Mujahideen's Nepal unit, who was caught in Uttar Pradesh after escaping from jail during the Nepal earthquake, has confessed to having hosted 26/11 accused David Headley in 2008, months before the attack.
Pakistan-born American terrorist David Headley was among the Lashkar-e-Taiba plotters of the 26/11 attack in Mumbai in 2008, having carried out a recce of the targets.
Headley had stayed with Irfan, a former Lashkar-e-Taiba member, when he visited Nepal in June 2008, the police said, according to Hindustan Times.
The Delhi police had nabbed Irfan in Uttar Pradesh's Bahraich after he had broken out of the Sindhupalchok jail that was damaged during the 25 April earthquake that ravaged Nepal.
In 2010, Headley had revealed to the National Investigation Agency that Pakistan's ISI had a 'Nepal set-up' and that Irfan was an 'important component' of it.
"One Papu of Nepal whose son is in India, is an important component of Abdur Rehman's set-up," Headley had said. Irfan's alias is Papu.
Irfan was also reportedly in contact with Abdul Rehman Pasha, the Pakistani who guided the terrorists during the Mumbai attacks. The 49-year-old Nepali operative would oversee infiltration of Pakistani terrorists into India from Nepal.
Irfan was arrested and lodged in Tihar jail after the 1992 Babri Masjid demolition for carrying out train blasts; he escaped to Nepal while he was on parole.
He was arrested in Nepal in 2010 for producing false documents to get citizenship in the Himalayan nation.