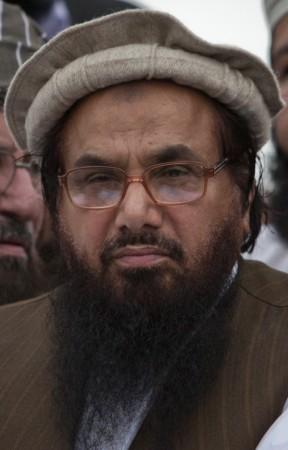 As the news of the death of Hafiz Muhammad Saeed, the head of the Islamic State's Pakistani wing broke on Friday, many netizens seemed confused about the identity of the deceased. Many believed it was his more infamous namesake, 26/11 mastermind Hafiz Saeed, who was dead.
Hafiz Muhammad Saeed, a former Tehreek-e-Taliban spokesperson, had recently shifted allegiance to the ISIS terror group, and was reportedly killed on Thursday by an IED that he was planting in Pakistan's restive Tirah valley.
The news, however, led many to believe that it was the JuD chief and Lashkar-e-Taiba founder who had been killed.
This Hafiz Saeed is, in fact, very much alive, and on Friday had even held a rally in Lahore to protest against the house arrest of Indian separatist leader Masarat Alam in Kashmir, according to CNN IBN. The US put a $10-million bounty on his head in 2012.
The JuD chief, regarded as the brain behind the 26/11 attacks in Mumbai that killed 166 people, is one of India's most wanted men, and the confusion understandably sparked a flurry on Twitter, with the hashtag #HafizSaeed trending in India.
While many believed that it was the 26/11 accused who was killed, several people noticed the mistake.
Here are some of the tweets highlighting the confusion -
What a wounderfull news Hafiz saeed is dead but I am still not sure about it Coz why would he make bomb by himself

— YUVRAJ SINGH (@YUVOO7) April 17, 2015
Hafiz Saeed killed in IED explosion Explosion on 17th? http://t.co/AGBttwQdhh Real of fake? How come not 'Breaking News' here?

— Prashanth ಪ್ರಶಾಂತ್ (@pvaidyaraj) April 18, 2015
I seriously doubt that Hafiz Saeed is dead!! Why the hell he would plant bombs himself!! #DaalMeinKaala — Pankaj Mishra (@pankajmishra23) April 17, 2015
Dear fans Hafiz Saeed is alive n riding don't worry. Only a poorly trained name sake of his is dead #hafizsaeed pic.twitter.com/dOLlg2yUxU

— Harsha (@HowzzatUmp) April 17, 2015
Some other Hafiz Saeed (Islamic State's Pakistan chief) is dead n not the JUD chief. The latter's death will be in the gallows in India — Momee Borah (@RazorSharp_24) April 17, 2015
One Hafiz Saeed dead, whoever it is, one less evil in the world.

— NOMMMAYA (@profmadhukrishn) April 18, 2015