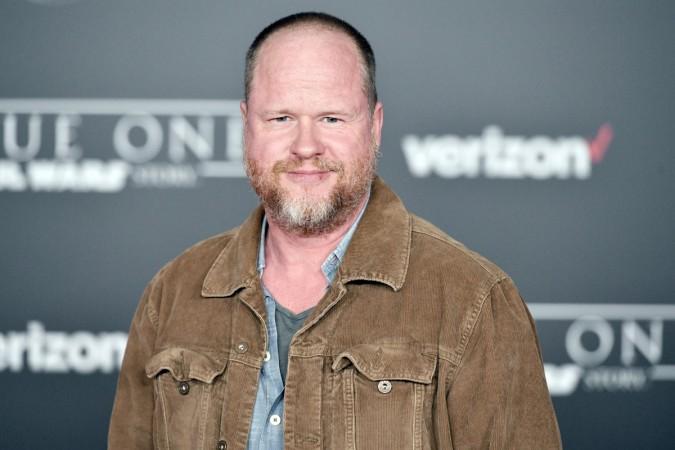 Avengers: Infinity War is receiving love from across the world. Hollywood celebrities, film critics and fans are in love with the movie. But The Avengers director, Joss Whedon recently expressed that he was a little jealous of the Russo Brothers and Avengers: Infinity War.
Attending the premiere of Infinity War, the filmmaker expressed his envy while talking to The Hollywood Reporter. "I'm less tired, and exicted because I don't know what happens, and, you know, a little jealous," he confessed.
Whedon further explained why he felt envious towards the Russo Brothers' directorial. "Well, they [The Russo Bros] got the Guardians in there, and every living human being who wasn't in a Harry Potter movie is in this film. I don't envy them the gig - there's a reason I said two and out - but I do wish I had gotten to play with those characters a little bit," he shared.
Avengers: Infinity War's cast includes Robert Downey Jr, Chris Hemsworth, Mark Ruffalo, Chris Evans, Scarlett Johansson, Don Cheadle, Tom Holland, Chadwick Boseman, Josh Brolin, Paul Bettany, Elizabeth Olsen, Anthony Mackie, Sebastian Stan, Chris Pratt, Zoe Saldana, Dave Bautista, Bradley Cooper and Vin Diesel to name a few.
So the jealousy is understandable, Whedon. Having started the franchise with just a few Avengers, Marvel has come a long way and set a good timeline for new Avengers and the Guardians of the Galaxy to meet. Unfortunately for Whedon, while he was handling The Avengers and Avengers: Age of Ultron, there was no way that the elaborate ensemble could have been brought together during Whedon's directorial.
Nevertheless, Marvel managed to bring the vast crew together and did not make a mess of a movie. Avengers: Infinity War stayed true to the promise that it is Thanos' movie and other superheroes are merely a hiccup who put a good fight against the Mad Titan during his quest for each Infinity Stone.
This approach has been winning critics and fans all over the world. The third Avengers movie has received brilliant reviews and has been winning the box office as well. Avengers: Infinity War has recorded a massive $39 million collection on Thursday night and is tracking to earn a jaw-dropping $235 million earnings by the end of the opening weekend.