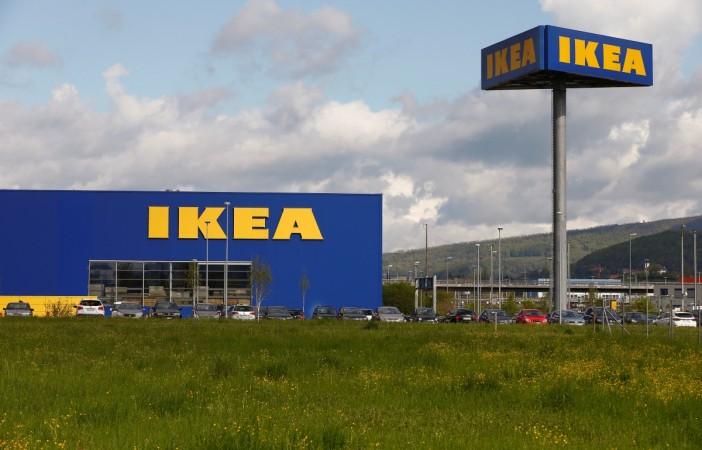 Swedish furniture giant IKEA on Tuesday announced it has begun the process of recalling as many as 36 million chests and dressers after six children were killed in separate incidents involving the company's furniture. The U.S. Consumer Product Safety Commission said the furniture could topple and pose a threat to children, if it was not secured safely to the walls.
"It is simply too dangerous to have the recalled furniture in your home unanchored, especially if you have young children," Reuters cited CPSC Chairman Elliot Kaye's statement as saying.
IKEA, the world's largest furniture seller that is also gearing up to launch its first store in Hyderabad in 2017, recalled the furniture since it was held accountable for the death of children dating back to 1989 until the most recent case in February.
In Canada alone, the Swedish furniture giant is recalling 6.6 million units of furniture, ABC reported.
In a statement, the company said "a child in the U.S. dies every two weeks from furniture, appliance or TVs tipping over." Following separate incidents wherein, children below three years of age were killed due to the IKEA Malm furniture toppling over them.
Incidents of infant deaths
In the latest incident, which took place in Minnesota, U.S., a woman went into her infant's room to check on her sleeping son, she found him crushed beneath a six-drawer IKEA Malm dresser. Later, emergency medical workers were unable to revive the infant, the New York Times reported.
In another incident, a woman from Pennsylvania found her two-year-old son pinned down between his bed and an IKEA Malm dresser in February 2014, ABC news added.
On its part, IKEA has offered to pick up the recalled dressers, chests from the customer's homes and give a refund for the product or install an additional anchor, which would secure the furniture to the wall.
#USRecall: 29M MALM & other chests/dressers; deaths reported; serious #TipOver risk. ACT NOW https://t.co/zZrjD8y0KL pic.twitter.com/qnz0dTHKSW

— U.S. CPSC (@USCPSC) June 28, 2016
IKEA launching stores in India
IKEA India is planning to expand its operations to the Indian market and will open its first store in Hyderabad in the second half of 2017. In addition, the Swedish firm also plans to purchase land in Karnataka to set up four stores valued at Rs 2,000 crore. The brand also plans to set its foot in the Delhi NCR region and in Mumbai.