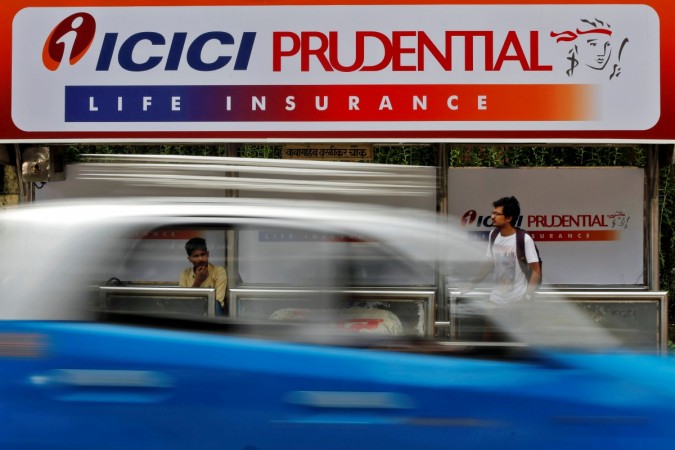 Shares of India's largest private sector life insurer ICICI Prudential Life Insurance gained more than 3 percent to hit a 52-week high on Thursday in response to the Modi government deciding to divest stake in state-owned general insurance firms. The ICICI Prudential Life stock rose to a new high of Rs 349.90, but later shed gains to trade at Rs 348, up 2.49 percent on the BSE at around 11.43 am.
The BSE Sensex was up 68 points at 27,326 at around 11.48 am, while the NSE Nifty was trading 18 points higher at 8,435. Top Sensex gainers were GAIL (India), Bharti Airtel and Tata Motors.
ICICI Bank shares were trading at Rs 270 apiece.
Read: Cabinet clears public listing of 5 state-run general insurance companies
ICICI Prudential Life Insurance had disappointed investors on listing in September last year, debuting below the issue price of Rs 334. The initial public offering (IPO) was oversubscribed 10.4 times and was the biggest IPO in six years.
ICICI Prudential Life Insurance is a joint venture between Indian private sector lender ICICI Bank and British insurance firm Prudential Plc.
The company reported net profit of Rs. 1,653 crore on net premium income of Rs. 18,999 crore in 2015-16.
Brokerage Motilal Oswal Securities Ltd. (MOSL) cautioned on Thursday that the Nifty is poised at a precarious position. "The placement of the daily RSI near the overbought zone warrants caution. A breach below 8370 (Low of Marubozu candlestick formation) would activate the pattern & accelerate the downward momentum. The index could witness a corrective wave during the coming week," MOSL said in its note.
In related news, RBI governor Urjit Patel, appearing before a parliamentary panel on Wednesday, said that the apex bank had remonetised to the tune of Rs 9.2 lakh crore since the government announced demonetisation on November 8, 2016.
Read: RBI governor Urjit Patel keeps 1.30 billion Indians guessing on demonetisation