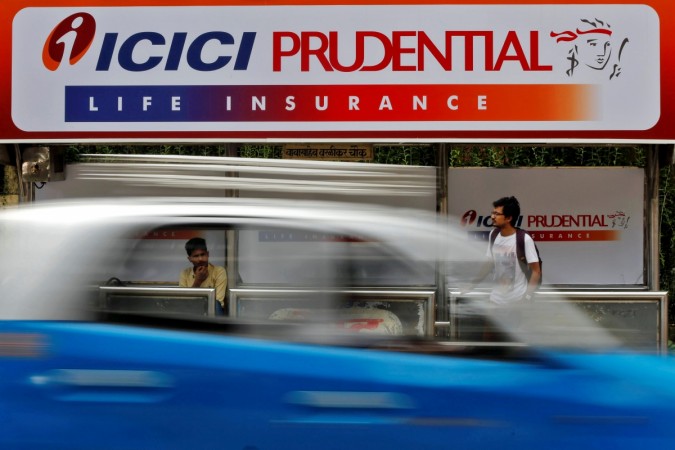 The initial public offering (IPO) of ICICI Prudential Life Insurance has proved to be a dampener for millions of investors who subscribed to the IPO hoping to get a good return quickly after the listing. The issue was oversubscribed 10 times and the shares were issued at Rs. 334 per equity share. After being listed on the bourses at a discount on September 29, ICICI Prudential Life stock continues to trade below the issue price.
ICICI Prudential Life Insurance stock listed at Rs. 329 on Thursday and lost further to close at Rs. 297.65. The historic high for the scrip is Rs. 333.90, a tad short of its listing price (Rs. 334).
On Monday, October 3, the stock was trading at Rs. 309.90 on the Bombay Stock Exchange (BSE) at around 2.10pm, down 0.06 percent to its Friday close of Rs. 310.10.
ICICI Bank shares were up 1.19 percent at Rs. 255.30 apiece on the BSE. The ICICI Prudential Life Insurance public issue was basically its parent ICICI Bank offloading 181.3 million shares via offer-for-sale route.
It may be recalled that brokerages were mixed in their assessment of 16-year-old ICICI Prudential Life Insurance's valuation. Some were of the view that the offer was worth investing, while others were guarded.
"Considering healthy business momentum, rising penetration for insurance sector as well reasonable valuations for the company, we recommend SUBSCRIBE to the issue," Mumbai-based Quant Broking Private Limited said in its IPO note.
However, another brokerage had a contrarian view.
"At the price of band of '300-334 the issue is offered at 3.1x and 3.4x its reported FY16 EV. While the company has enough scope for business growth in the future, we believe the issue is fully priced in and hence we have a NEUTRAL rating on the issue," Angel Broking had said in its note on September 16, three days prior to the opening of the Rs. 6,057-crore public issue.
ICICI Prudential Life Insurance was incorporated as a joint venture between ICICI Bank and UK's Prudential Corporation Holdings.
As of June 2016, Company has 1,24,155 individual agents and their bank partners had over 4,500 branches, Sushil Finance Consultants said in its note.
ICICI Prudential Life Insurance reported net profit of Rs. 1,653 crore on net premium income of Rs. 18,999 crore in 2015-16.
On Monday, the BSE Sensex was trading at 28223.30 at 2:36pm, up 357.30 points from it previous close.