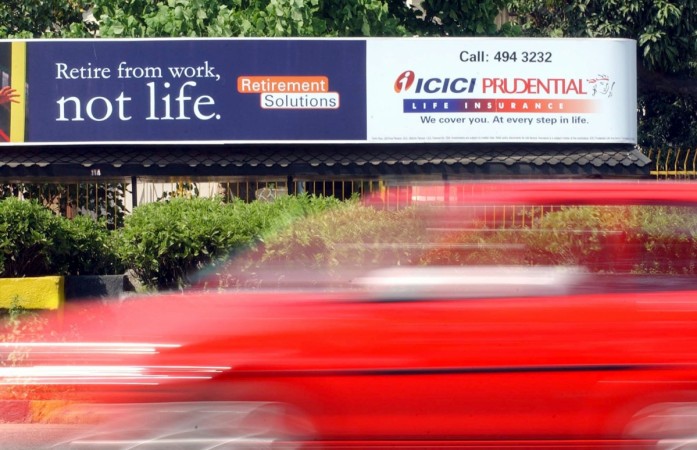 ICICI Prudential Life Insurance, which will approach the primary market with its initial public offering (IPO) of 18.13 crore shares, raised Rs 1,635 crore from anchor investors ahead of the three-day issue that opens on 19 September (Monday). The shares were alloted to the anchor investors at the upper end of the price band of Rs 300-334 per equity share to a clutch of prominent institutional investors.
The anchor investment portion of 4.89 crore (48.96 million) shares were alloted to GIC Private Limited (formerly Government of Singapore Investment Corporation); Morgan Stanley Mauritius Co., Goldman Sachs (Singapore), UTI Mutual Fund, Boeing Company Employee Retirement Plans Master Trust, Oaktree Emerging Markets and National Westminster Bank Plc as trustee of the Jupiter India Fund, according various media reports.
The public offer of 18.13 crore shares includes anchor investor portion and shares reserved for ICICI Bank shareholders of up to 10 percent (1.81 crore shares). At the upper end of the price band, the company would raise Rs 6,057 crore. The bid (market) lot for the IPO is 44 shares.
The ICICI Prudential Life Insurance public issue is being billed as the biggest since 2010 when public sector miner Coal India Ltd. (CIL) entered the primary market with an IPO of 63 crore shares.
ICICI Prudential Life Insurance is the largest private sector life insurer by total premium and assets under management (AUMs) as of 31 March 2016. The life insurance space in India is dominated by state-run Life Insurance Corporation of India (LIC), which has a market share of about 70 percent.
Past valuation, financial performance
In November 2015, the company sold 6 percent stake for Rs 1,950 crore, valuing it at Rs 32,500 crore. The current offer values the company at Rs 47,870 crore at the upper end of the price band (Rs. 334).
"Part of the rise in valuation can be due to the fact that the company has improved its persistency rates and the new business margins a lot could be attributed to expected future growth," brokerage Angel Broking said in its note.
"While the company has enough scope for business growth in the future, we believe the issue is fully priced in and hence we have a NEUTRAL rating on the issue," it added.
The net premium income of ICICI Prudential Life Insurance was Rs 18,999 crore in financial year 2015-16, up 25.3 percent from Rs 15,160 crore in the previous fiscal. Net profit was Rs 1,563 crore in 2015-16.