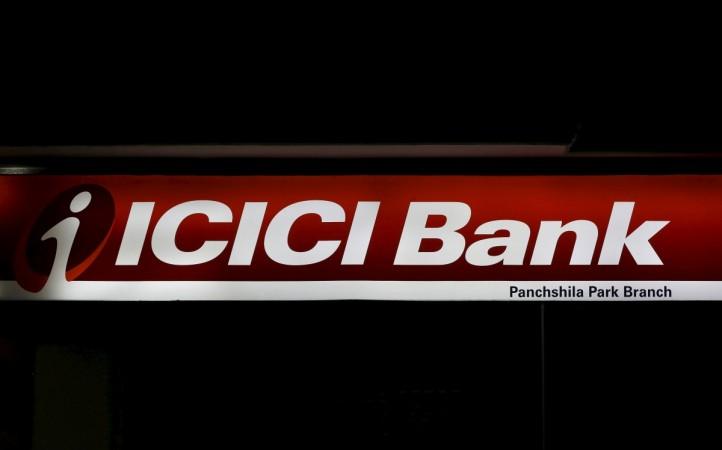 India's largest private lender by loan book, ICICI Bank, on Friday announced that banks' net profit during the quarter ended in September fell by 34 percent on an year-on-year basis.
The bank missed analysts' estimates as the standalone net profit dropped to Rs 2,058 crore in the quarter from Rs 3,102 crore in the same quarter last year.
Net interest income (NII), or the bank's core income, rose to Rs 5,710 crore compared to Rs 5,253 crore on a year-on-year basis, according to the exchange filing.
During the current financial year, the bank made an additional provisioning of Rs 651.2 crore for the 12 accounts referred to the Insolvency and Bankruptcy Code, the private sector lender said in its stock exchange filing. ICICI has made the entire provisioning in the second quarter itself "on a prudent basis", the filing added.
The bank's total capital adequacy ratio (CAR) was at 17.89 percent and Tier-I CAR was at 14.85 per cent as on September 30, 2017.
But compared to other major lenders, ICICI Bank's asset quality remained steady. The lender's gross non-performing assets, as a percentage of total advances, stood at 7.87 percent compared to 7.99 percent in the previous quarter. Net bad loans declined to 4.43 percent as compared to 4.86 percent on a sequential basis.
Provisions and contingencies fell 36.42 percent to Rs 4,502.93 crore from Rs 7,082.69 crore a year ago. On a quarter-on-quarter basis, it surged 72.6 percent from Rs 2,608.74 crore.
The bank's advances for the quarter increased 6.3 percent from a year ago to Rs 4.83 lakh crore, while deposits went up by 11.04 percent to Rs 4.99 lakh crore.
On Friday, the ICICI Bank shares traded at a marginal high of 0.57 percent on BSE before the trading closed at Rs 300.95, while India's benchmark Sensex rose 0.03% to 33157.22 points.