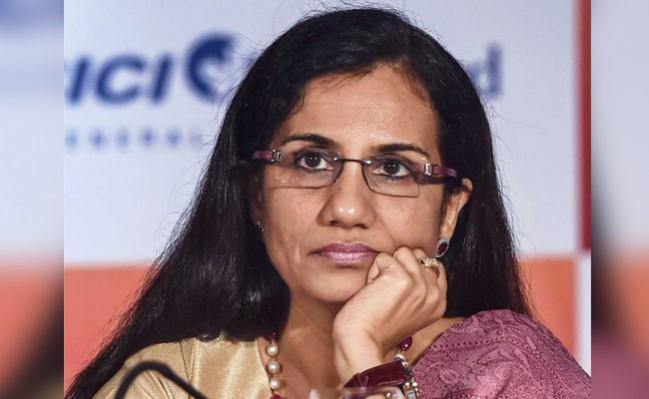 The ICICI Bank board has requested the investigators to probe all the property dealings of Chanda Kochhar and her family since she started her tenure as the Chief Executive Officer (CEO). Justice BN Srikrishna is conducting an investigation into the allegation of conflict of interest involving Chanda Kochhar.
According to The Economic Times, the board has asked Srikrishna to investigate whether assets and properties acquired by Kochhar family since her takeover as the CEO were bought at a price lower than the prevailing market prices.
Justice BN Krishna has also been asked to probe the possible banking relationships and the terms of loans or banking facilities provided to builders or the sellers of these properties with ICICI Bank. Confirming the development, Justice Srikrishna informed The Economic Times, "That is correct. I am heading an investigation into several allegations made by a whistle-blower against her."
Notably, Chanda Kochhar was made the CEO of ICICI Bank in 2009.
Acting on the complaints of the whistleblower investor which claimed that the CEO violated the bank's code of conduct including rules on conflict of interest and was part of quid pro quo dealings with certain bank borrowers, ICICI bank's board has ordered an independent enquiry.
A shareholder and an employee have written letters to its auditors highlighting the issue. The whistleblowers claimed that Kochhar was on the bank's credit committee and was aware of the issue that sanctioned proceeds of Rs. 3,250 crore loan to the Videocon Group in 2012.
The Rs. 3,250 crore loans to the group were sanctioned under Kochhar's authority. However, the complaint said that a few months before the loan was disbursed, Videocon chairman Venugopal Dhoot had lent Rs. 66 core to Deepak Kochhar, the CEO's husband.
Even before the whistleblower complaint come in the public domain, another investor Arvind Gupta had alleged in 2016 that the loans to Videocon did not follow the code of conduct and was a clear case of conflict of interest.
He had argued that the funding of a company called NuPower held jointly by Dhoot and Deepak Kochhar hence highlighted the possibility of there being a quid pro quo behind the sanction of loans.