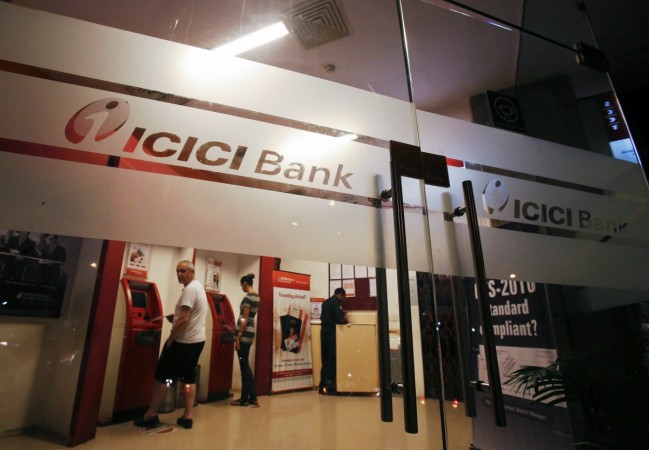 ICICI Bank, India's largest private sector lender, is all set to expand its network in a bid to boost retail operations. It will add about 400 more branches and 1,000 ATMs across the country in the current financial year.
As detailed by ICICI's managing director and CEO Chanda Kochhar, a research carried out by the bank showed that customers value a wide-branch network. In addition, the proximity to the bank branch from their homes plays a key role in terms of evaluation done by an individual, Press Trust of India reported.
"We believe that a wide branch network is a cornerstone in retail banking. Keeping this in mind, we plan to add around 400 branches this fiscal. We also plan to expand our ATM network by adding over 1,000 ATMs," Kochhar was quoted as saying by the agency.
The proximity between a customer's home and the bank branch is a focal point for a wider range of offering products and services, such as mortgages, loans and other investments, she added.
"The branches will become digital and more advisory in nature. In fact, our branches, in their advisory role, source over half of our home loans and new cards customers. Our ATMs are like mini-branches today wherein we provide many banking services in addition to dispensing cash," Kochhar said.
During the last financial year, ICICI said it would add about 400 branches to its network, which, when compared, is equivalent to the branch network of a small bank.
As of March 2016, ICICI has the largest retail network among all the private banks in India. It had about 4,450 branches and 13,766 ATMs spread across the country.
The bank reported a 75.97 percent fall in net profit to Rs. 701.89 for the fourth quarter ended March 2016 due to an exceptional provisioning of Rs. 3,600 crore. The Mumbai-based bank had posted a net profit of Rs. 2,922 crore in the corresponding quarter last fiscal.
[1 lakh = 100,000 | 1 crore = 10 million | 100 crore = 1 billion]