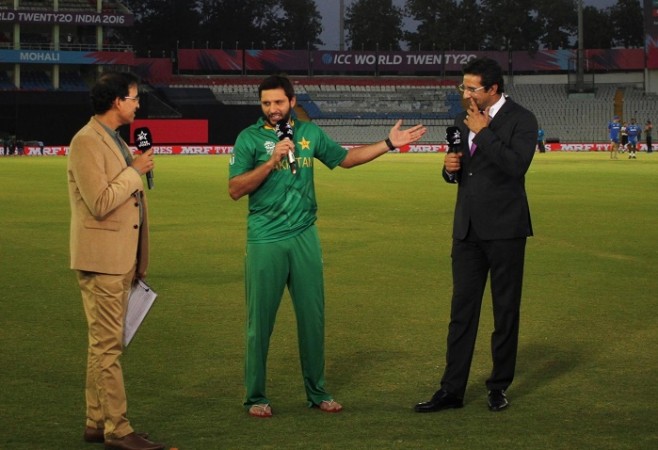 We were treated to a spectacle from Virat Kohli. Then we came to know there was a blast in Lahore, Pakistan, that killed almost 70 people. And at the end of it all, legendary Pakistan seamer Wasim Akram was attacked by some people on live TV Sunday in Mumbai.
Akram, a regular in the cricket expert panels for the ICC World T20 2016, was speaking to Aaj Tak when the incident happened.
He had just started speaking to the channel's presenter about Virat Kohli's innings, and could not even complete what he was saying before some men came in front of the camera and tried to stop him.
Even the presenter was in shock, trying to figure out what was happening.
When the men blocked the camera, Akram kept on saying "okay, okay." The video suggested these people were trying to stop the broadcast.
However, Vikrant Gupta, the channel's sports editor took to Twitter and said nothing serious had happened. Gupta said it was a few people trying to block the cameras.
Wasim Akram also tweeted confirming that the situation was professionally dealt with.