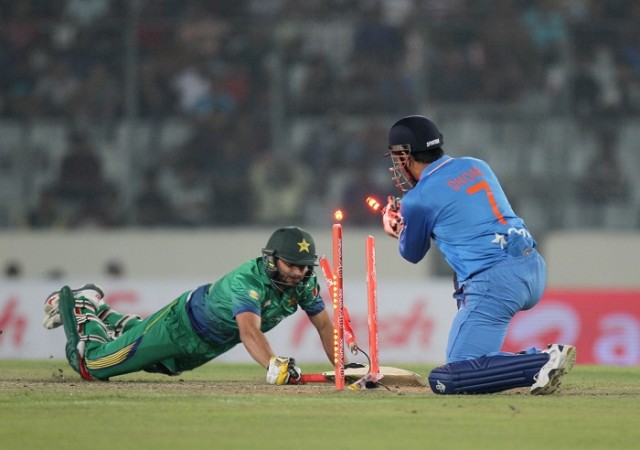 Earlier this week, former Pakistan captain Imran Khan, had expressed his disappointment over Himachal Pradesh Chief Minister Virbhadra Singh's comments regarding the India vs Pakistan ICC World T20 2016 match, which is supposed to be held on March 19 at the HPCA Stadium in Dharamsala.
Khan also had said that Pakistan should not play at that particular venue due to the comments.
Virbhadra Singh, though, has denied asking the central government for extra security for the India vs Pakistan match.
However, he further added that if the ex-servicemen protest against the India vs Pakistan match in Dharamsala, then the state police will not initiate any action against them.
"We have not asked for security forces from the Centre. If they want to send, they can. There would be a tight security, but if the ex-servicemen protest and form a wall, our police will not take action against them and will not resort to baton-charge," Singh was quoted as saying by ANI.
"Why doesn't Anurag Thakur take the people into confidence and talk to them about the issue? He should talk to the people, know their emotions and should try to persuade them."
This issue is indeed becoming a major problem for both the BCCI and ICC, who know the importance of an India vs Pakistan match to the World T20.
Pakistan are far from assured over flying in to India either, with their government sending a three-member team to gauge the security in Dharamsala. The BCCI and ICC have back up plans in place, in case they are forced to move the game out of Dharamsala.
Feroz Shah Kotla is being considered as the alternative option to host the high-voltage game between India and Pakistan.