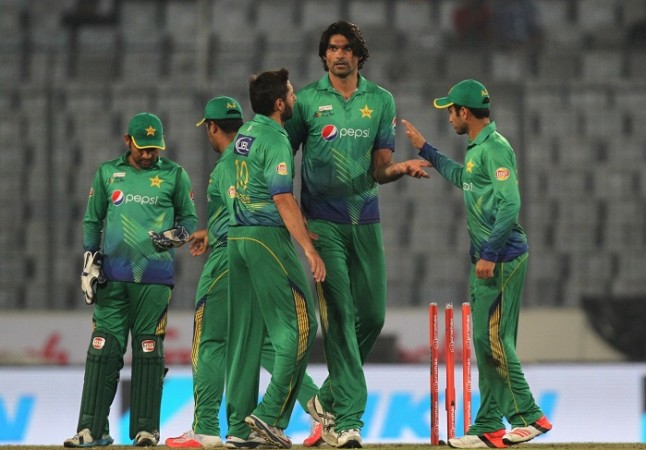 After all the toing and froing and the political grandstanding, Pakistan will finally make their way to India in the hope that a lot of joy comes their way over the next three weeks. Shahid Afridi and co. would have got right down to business Saturday, with an ICC World T20 2106 warmup match against Bengal at the Jadavpur University Complex in Kolkata scheduled, however, owing to their delayed departure, the match has been cancelled.
It took quite a while for the Pakistan government and the PCB to take the decision to finally send their cricket team to India, but now that it has finally happened, it will be all about concentrating on the job at hand, even if they could have done with that first warmup match. Pakistan are expected to land in Kolkata later this evening.
That job now begins with a workout against Sri Lanka at the Eden Gardens Monday, as Pakistan look to improve on their recent shoddy performances in this format of the game. Pakistan lost series' against England and New Zealand, before disappointing in the Asia Cup as well, leading to several questions being raised about their readiness for such a big tournament.
The biggest problem for Pakistan is their top order batting, and Pakistan coach Waqar Younis knows that particular aspect needs to improve if his team are to go far in this World T20.
"I think the aggression is missing in our batting, they need to come out, play positive cricket and not shy away from taking risks," Waqar told ESPNCricinfo. "Players like Afridi and the entire team should understand their role and go out with a positive frame of mind thinking they have nothing to lose. Most of them know they have to perform because onus is on them now."
Waqar is keen to look forward to the challenges ahead rather than worry about the results of the past. "We played badly in Bangladesh (in the Asia Cup) but now we have to support them and encourage them," he added. "We have to motivate them, stand behind them.
"This is no time to discourage them by showing their stats and what they have done recently. It's time to look ahead rather than pushing them back. I want the players to think and realise how important the flag on their chest is. It's not like they haven't done it in past but they have to believe that they are good and play selflessly. I am optimistic that we will bring a good result this time."